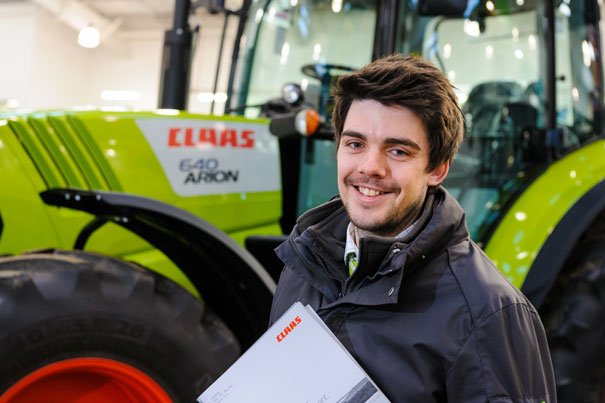 It's the vocational equivalent to GCSE and A-Level results day and on Wednesday 5 June, Bishop Burton College will be congratulating its vocational learners. The celebrations then continue on Friday 5 July with the College's annual FE Awards Ceremony.
VQ Day (5 June) is a national celebration of people who gain vocational qualifications every year in the UK. The event aims to raise awareness about the role that technical, practical and vocational learning plays in society and in the UK economy.
Bishop Burton is the only College in the UK to hold Centre of Vocational Excellence status in both Agriculture and Equine, and places hands-on, practical learning at the heart of every student's experience.
Bishop Burton College Principal Jeanette Dawson, OBE, said "VQ Day is an opportunity to celebrate the achievements of young people who have chosen to learn practical skills. The industry links and work experience that they gain as part of their studies give them the edge when it comes to finding a job."
This was certainly the case for ex-student, Dale Griffin, from South Yorkshire, who now works as a Field Sales Manager for harvester manufacturer, CLAAS. Dale began a Level 3 Extended Diploma in Agriculture after realising that he was best suited to vocational learning. Although not from a farming family, Dale had plenty of work experience, growing up working on a friend's mixed farm.
He said, "I did my GCSEs and started sixth form before leaving. I wanted to learn a real trade and did one year of joinery before coming to College. I already knew a lot about sheep but focused on learning about dairy, beef, pigs, root crops and business management. It's stood me in good stead."
Dale gained a triple distinction in his course and is certain that it was this vocational qualification that secured him the job, saying, "There were over 100 applicants for my job and it was a combination of my top qualification, practical knowledge and experience that put me above the others."
VQ Day is led by independent education charity, the Edge Foundation. Edge CEO, Jan Hodges hopes the VQ Awards will help raise perceptions of the excellence that can be achieved when taking the vocational route to work or further study. She said, "Vocational qualifications can help individuals of all ages 'get the edge' – whether that's within their current or future careers or as a platform for Further Education.
"We want to recognise the value of vocational qualifications and celebrate the value of vocational achievement both for the individual and the nation. Only with appropriately skilled and trained people can we drive the UK economy forward."