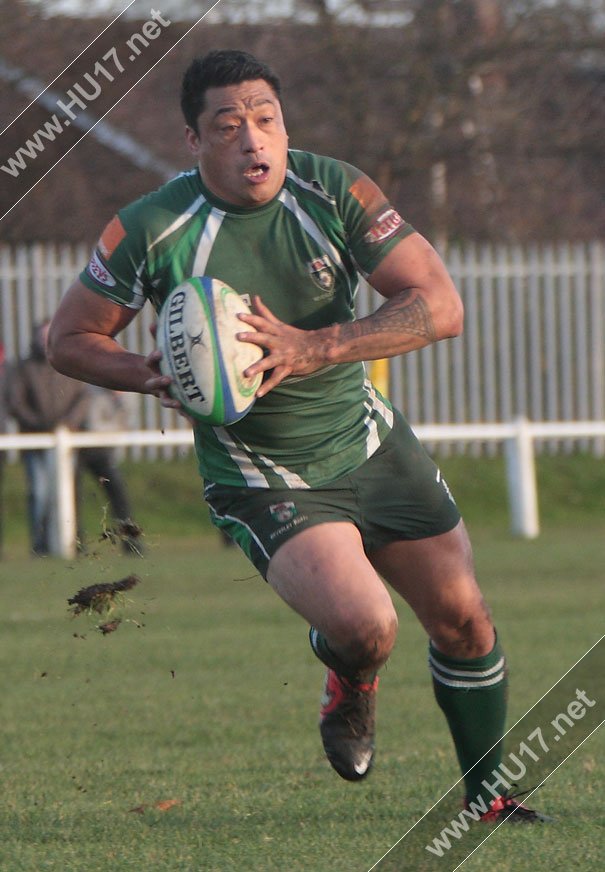 For Beverley they don't come much better than this. You would have expected this top of the table clash between two sides with only one defeat between them in twenty two games to be a close and tightly fought affair.
Not a bit of it. Beverley simply took their opponents apart with some breathtaking rugby. Only briefly when they clawed their way back from 5-28 to 17-28 did Wheatley Hills ever remotely look like getting into this match. Beverley RUFC came here focused on getting a win and, boy, they got it in some style. Wheatley had no answer to the slick running and handling of the Beverley backs and by the end even their powerful pack was struggling to hold its own.
Beverley got away to the perfect start in the first minute when Tomasi Tunami broke down the right and Lee Birch rounded it off with a try which Phil Duboulay converted. A quarter of an hour later they doubled it with a second converted try touched down by Goran Jelencic after James Holland had stolen the ball and set up Birch for a gliding run down the touchline.
Wheatley threatened through their big pack and they took some holding when they got to within striking distance of the line. A penalty lineout and drive looked certain to bring them a try but they lost the ball and Beverley ran it. A lightning break-out and a fine finish by Richard Bussey and Beverley were 21-0 up with a third converted try. Wheatley did get on the scoresheet straight away when Beverley made a mess of the restart and full back Jonny Woodcock burst through to touch down, but Junior Tupai almost immediately cancelled it out with another well worked Beverley try from a tapped penalty.
Just when Beverley looked like going into halftime 28-5 up it all threatened to implode. Craig Hancock and Wheatley's Mark Cahill were red-carded for fighting as tempers boiled over on both sides. Luckily the excellent refereeing of Neil Boothroyd prevented this game, which was always going to be a feisty affair, from getting out of hand. Beverley's discipline is never less than borderline and suddenly penalties were coming thick and fast. A penalty lineout in the corner brought a Wheatley try as their pack rumbled over and deep into injury time they were awarded a penalty try which Woodcock converted. Back to within eleven points at 28-17 Wheatley all of a sudden had their tails up.
But the revival was short-lived. Within five minutes of the start of the second half Sam Kerry forced his way over for a fifth Beverley try, and that was that really. Wheatley never seriously threatened again and the rest of the match was almost an exhibition of running rugby by Beverley. Bussey went over to take them to forty points and Joe Picketts cut through the middle for another to take it to 47. Wheatley were simply overwhelmed as their pack increasingly wilted in the face of determined resistance.
That Beverley ran away with this match was due in no small measure to their greater speed about the field and superb support play which Wheatley simply could not match. They were yards faster to the breakdown and any Beverley player with the ball in his hands invariably had support at his shoulder. In the dying minutes Tupai with a nice break and inside pass sent Leki Atiola over to take Beverley past the fifty point mark. In the increasingly murky conditions Duboulay slotted his seventh conversion out of eight, several of them having been superb kicks from the touchline.
On today's showing it is hard to see any side in this league now holding Beverley this season. Coming into this match with eleven wins out of eleven Wheatley were made to look pretty ordinary, notwithstanding that they had one or two key players missing. Beverley now happily head the table with a four point cushion and a remarkable 504 points scored in their twelve games.
Final Score Wheatley Hills 17 Beverley RUFC 54 | Reported by John Nursey