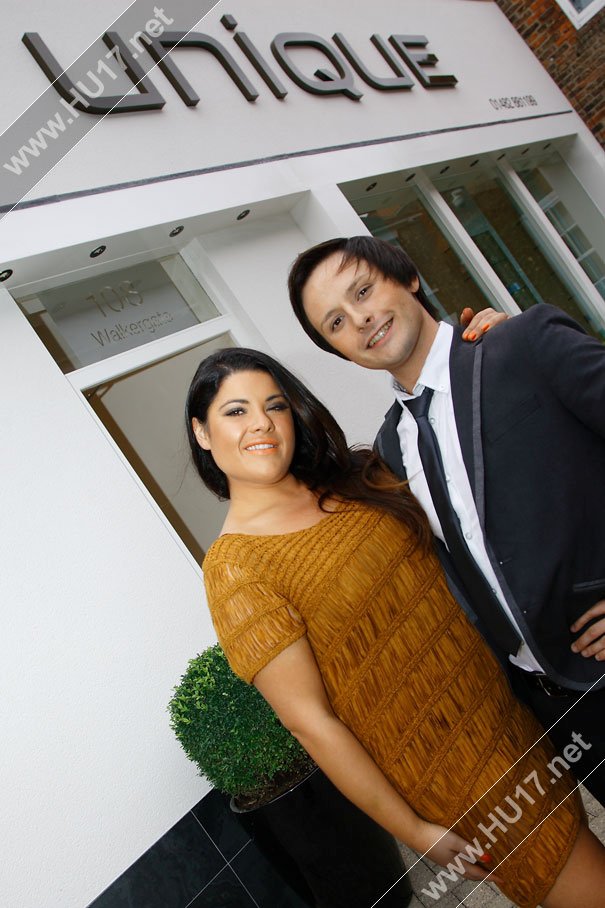 Unique are delighted to present two dedicated 'Client Evenings' at their Cottingham and Beverley Salons – offering live demonstrations, client/stylist consultations, Christmas gift packs and a charity raffle.
Cottingham, 5-6 The Cottages –Monday 26th November 2012
From 5:30 pm
Beverley, 108 Walkergate – Tuesday 27th November 2012
From 6:30pm
Always looking for ways to ensure that new and existing clients are well-looked after, Unique are pleased to present two Autumn themed 'Client Evenings'; with specialist seasonal discussions on scalp issues, hair condition, hair loss and colour problems.
Aware that the brash autumn weather can play havoc with our hair, these 'Client Evenings' have been designed to ensure that our lovely locks remain in tiptop condition!
Salon doors will open early evening, and the events will begin with seasonal hair demonstrations. Clients will then be offered the chance to discuss their hair/scalp problems during an in depth consultation with any of the salon stylists.
Unique will also be displaying a wide range of stocking fillers and other Christmas gifts to help you with your festive purchases.
Of course, drinks and canapés will be available throughout the events. The evenings will wrap up around 8.30/9pm with a charity raffle draw.
Tickets are £5 each and all proceeds are in aid of Macmillan.