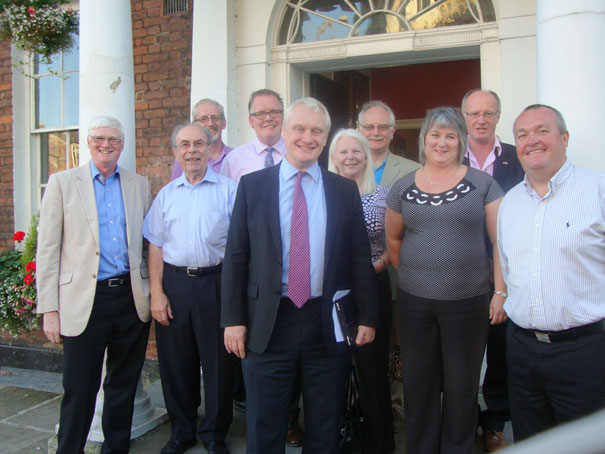 On Friday 7th September Graham Stuart, Member of Parliament for Beverley and Holderness met with newly recruited business mentors from the Capability Mentors scheme.
Capability Mentors is a free service that helps those who are thinking of starting a new business or are trying to grow a small business.
Graham said, "I was pleased to meet the volunteers of the Capability Mentors scheme to hear more about the remarkable work they do across East Yorkshire and North Lincolnshire. These volunteers are giving their time free of charge to support new and emerging businesses."
"The scheme builds on the launch, earlier this year, of the government's 'Business in You' campaign which seeks to encourage people to develop their own business ideas."
"We cannot underestimate the benefit that 'shop floor' advice from experienced entrepreneurs' will bring to fledgling businesses across the region. I am pleased to offer my support to this worthwhile scheme and encourage people with business ideas to make contact with the programme."
If you think you could give your support as a mentor or would like to receive business mentoring services then please make contact with the Capability Mentors scheme at www.capabilitymentors.co.uk.