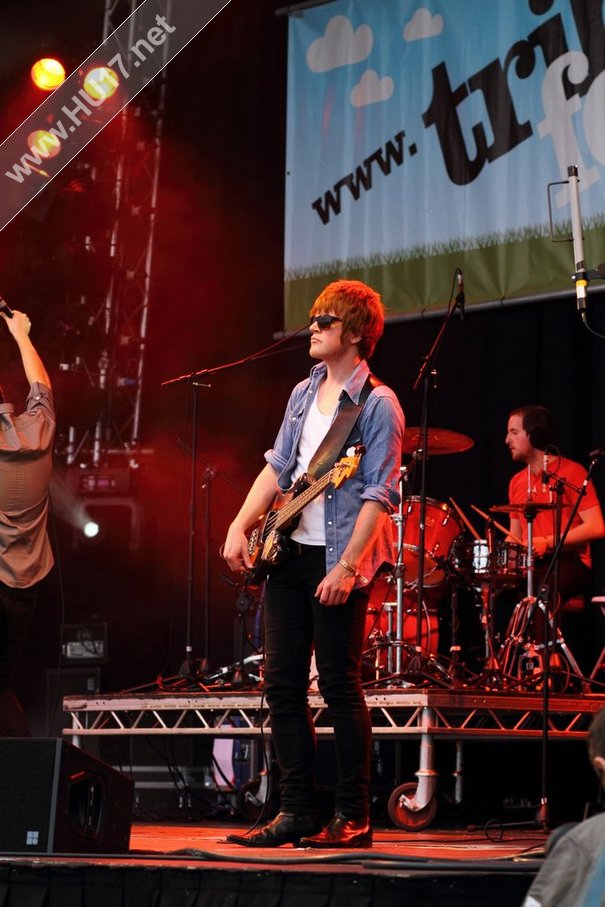 The Laughing Bull Comedy club returns at Tribfest during August. The Tribute Music festival is held at Sledmere House near Driffield between August 17th – 19th and 5000 fans are expected at this year's festival.
Tribfest is much more than Tribute Acts. However, as the Comedy marquee returns for a second year with 27 comedians performing over the three day festival.
The comedy tent was launched Last year and was a great success with the tent being packed out throughout the festival as comedians did their routines in the gaps between the main stage performers at the festival. This led to the creation of the popular Laughing Bull Comedy club evenings at the Octagon Centre in Hull and a great line up has been developed for the festival.
The Friday show is compared by Sam Harland includes shows from Paul Thomas, Ste Johnstone, Brennan Reece, Lenny Peters, Andy Fury, Lee Kyle and headliner Ben Lawes.
Based in Bolton, Ben performs up to and beyond 30 min sets across the UK, with regularly comparing both large and small venues, he shows his versatility on a comedy stage. Performing in comedy clubs, like the Comedy Store Manchester / London to corporate events / Sportsman's Dinners and closing smaller venues.
With a mixture of confidence, empathy and a sarcastic bitter twist on observational humour, combined with a number of superbly crafted gags, he can keep the crowd's attention from start to finish.
The Saturday show is compered by Susan Vale and includes performances from Steffen Peddie, Jeremy O'Donnell, Matt Tiller, Kate Tracey, Jon Pearson, Ian Crawford, Adam Rowe, Al Rudge and headliner Patrick Devine. We do not know too much about the headliner except: 'Patrick Devine hails from God's own county, the divine Yorkshire . Enough said'.
The Sunday line-up is compered by Chris Lumb and comprises Susan Murray, Tony Cowards, Nina Gilligan, Dominic Woodward, Jed Salisbury, Rich Austin and headliner Mark Rough.
Unbelievably celebrating 14 years as a Stand-up Comic. Mark Rough, the self-styled Mackem Motormouth began his career, like most on the comedy club circuit playing in rooms above pubs.
This is where he mastered his breakneck style. With a massive gag per minute ratio, he is not one for the comedy purists, but he certainly is a crowd pleaser. Observational, modern, fresh and above all side splitting funny, Mark has seen his act work all over the world and was a great success at the Laughing Bull Comedy Club in Hull earlier this year.
Tribfest director Ed Faulkner is looking forward to the comedy Marquee
" Tribfest offers tents for unsigned acts, folk and acoustic performers and comedy and the comedy marquee was a massive success last year. Like all good festivals, we brought comedy to our event last year and each performer performed to packed receptive audiences, so we've upped the ante once again and 27 comedians will be on offer this year for festival fans"