Issue 100 of Hu17.net Magazine is available from Molescroft News, Woodhall Way and features a selection of pictures from the following features that have appeared on the HU17.net web site.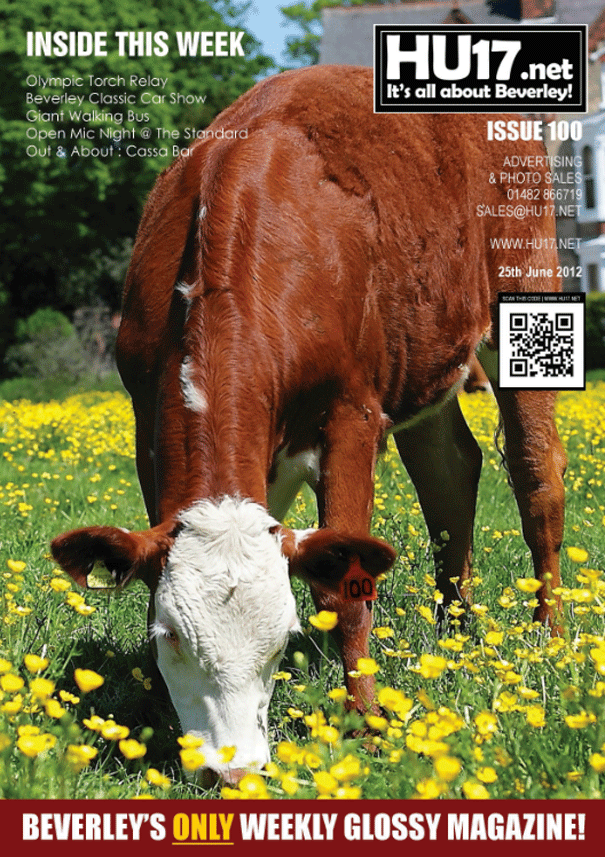 St Mary's Primary School in Beverley held a giant Walking Bus this morning. The entire school's population was joined by guests who include the Mayor of Beverley Cllr Margaret Pinder
Staff from Sainsbury's donated £700 to the friends of St Nicholas Primary School. In a special assembly Mel Steel, a manager at Sainsbury's presented the cheque to head teacher Liz Pollard.
These pictures of today's Olympic Torch Relay through Beverley were taken by Pete Watson and show the events, mainly in the Wednesday Market area which was a very colourful place to be.
A lovely collection of pictures from today's Olympic Torch Relay through Beverley. These photographs were taken by Helen Baldwin and capture the atmosphere perfectly around Beverley Saturday Market and Market Cross.
Here are some of the pictures that people have emailed into HU17.net of the Olympic Torch Relay. Ian Whitteron, Jane Jessop, Jenna Hodges, Lauren Richards, Paul Griffin, Robin McCoid and Hollie Peirson all sent in photos.
Local biker Jordan Rushby took a selection of pictures of the Olympic Torch Relay. His images capture the atmosphere and crowds around the top end of Wednesday Market, by Beverley Magistrates Court
Janet Elvidge took this selection of photos around Durham Ox area Beverley during the Olympic Torch Relay. They show how members of the local community gathered in massive numbers to welcome the flame into Beverley.
Thousands of people piled into Beverley for second time in as many days as the Beverley Classic Car Show rolled into town. In the streets by the Market Cross, Saturday Market and all the way up through Toll Gavel
and more…