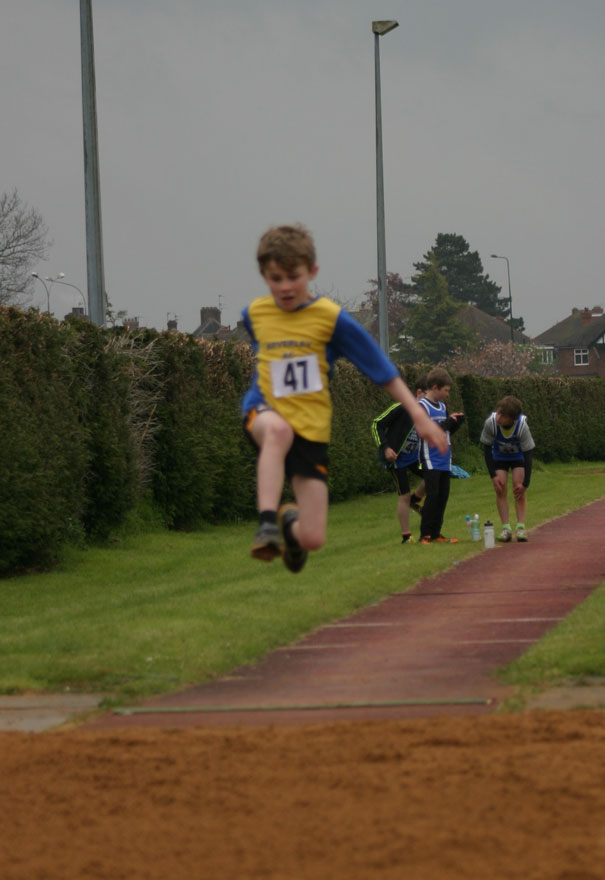 On Bank holiday Monday Beverley AC Juniors took part in the Kit Bell Memorial Meeting organised by Grimsby Harriers at King George V Stadium in Grimsby.
Some of the Juniors had run the Kirkbymoorside 10k and fun runs the previous day but they still performed well on the track.
Lauryn Garwood won trophies in the 100m, 800m and long jump. Nicole Dawson won the Junior Ladies' 1-mile race and Elizabeth Evans finished second in the Junior Ladies' 3000m. There were a number of third places, a personal best and valuable experience was gained by all the youngsters.
Competing in only his second competition for Beverley AC Juniors, Aidan Glover thoroughly enjoyed the event. His family has an excellent record with the club as parents Nicola and Alan Glover and granddad David Robinson also run for Beverley AC.
Beverley AC achievements
U-11 boys 600m Joseph Cockerill 3rd
U-13 boys 200m Taylor Arnott 3rd
U-13 boys 800m Oliver Cockerill 3rd
U-15 girls 800m Lauryn Garwood (new personal best), Morgan Dennis 3rd
Junior men 1 mile Harry Powell 3rd
Junior ladies 1 mile Nicole Dawson 1st, Kendall Arnott 3rd
Junior ladies 3000m Elizabeth Evans 2nd
Junior men 5000m Kelvin Arnott 3rd
Also competing were Francesca Brittain, Jordan Peacock, Eleanor Boyd, Dayna Arnott, Kelly Dawson, Aidan Glover, Laura Duncan and coach Neil Sergeant.