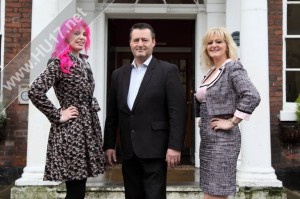 Beautiful Freaks have confirmed they will be bringing Beverley's first beauty pageant as they launch Miss HU17.
Beauty pageants have been running in Britain since 1945 starting in the seaside towns around the country and now Beverley is set to have its own.
Since beauty pageants started there is no record of Beverley having its own beauty pageant. So in true 1940s style Beautiful Freaks Modelling Agency will change all that as they launch Miss HU17.
Kirsty Mills, owner of Beautiful freak Modelling said;
"I am very excited about this event, we have had a fabulous response so far and have some great prizes on offer to the winners including a 12 month modelling contract with ourselves."
Other prizes include a professional photo shoot with Meadow Studios, £100 voucher for Kennedi Boutique, SGS Fitness Gym Pass / Pole Dancing and crown that is sponsored by Fairy Godmothers Boutique.
The closing date for entries is the 29th May after which 30 ladies will be selected to progress to the semi finals when 15 will be picked for the grand finale to be held at the Beverley Arms Hotel where the ladies will compete in four rounds.
The grand final will be held on the 22nd of July, the night promises to be a glamorous occasion with entertainment including the talented singer and former Xfactor contestant Tobias Sumpton.
Guests on the night will enjoy a meal prepared by the Beverley Arms and a stunning show stopping show featuring gowns from the Fairy Godmothers.
Entries are open to all females 16 and over, to enter email a photo with your name, age, address, contact number and a summary as to why you would like to enter Miss HU17 to kirsty@bfreaks.com