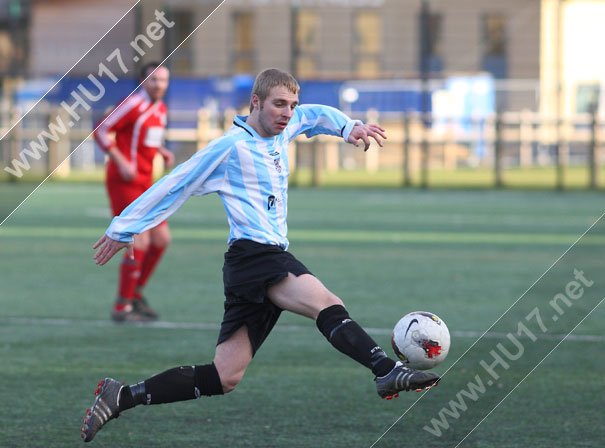 Bottom club the Lord Nelson were beaten by St Georges FC 7 – 4 in the East Riding County League.
Last weekend St Georges were pegged back in dramatic fashion by Molescroft Rangers at the Beverley Leisure Centre though this week got their title dreams firmly back on track with this win.
The Lord Nelson will take heart from the games having scored four goals. Next weekend they host high flyers Gilberdyke Phoenix at Bishop Burton College.
The Lord Nelson's Terry Jackson speaking from his bed said;
"If they say we beat them 7 – 4 on the web site I am happy to take that and the three points!"
Final Score: Lord Nelson 4 St Georges FC 7 | Photos by Paul Linton & Matthew Linton