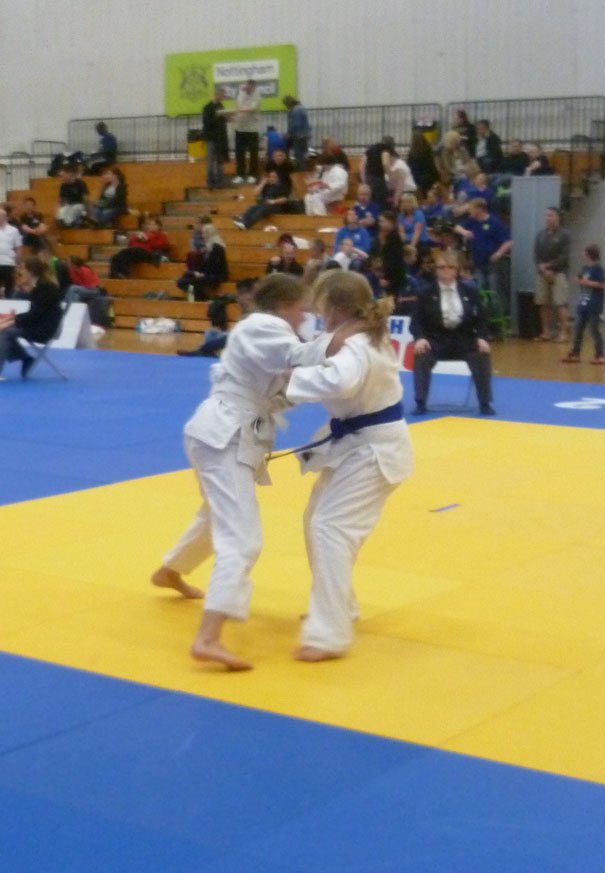 The elite of the Country's junior judo players came together to compete in the Under 12 British Championships held in Nottingham on the 9th October 2011.
Beverley's Holly Bentham who has been a member of the East Riding of Yorkshire Judo Academy  based at the Beverley Leisure Centre,  since the age of five was the regions only representative.
The event overall attracted 146 entrants and whilst disappointed not to gain a medal, Holly fought hard and was only one victory away from making the medal positions in her weight category.
This was Holly's first National event she will no doubt benefit in the future from the experience and exposure to the big event atmosphere.