The annual East Yorkshire Classic Cycling Weekend, Friday 29 – Sunday 31 July, is proving even more popular than ever.
Friday evening's National Elite Circuit Race Championships, in the medieval town centre of Beverley, has 80 entries, with Olympic gold medallist, Ed Clancy, defending his title.
Six hundred and fifty leisure riders have entered Saturday's rides around the Yorkshire Wolds.
Sunday's East Yorkshire Classic road race has attracted all the big UK teams, with 140 racers from many nationalities lining up. A large proportion of them have raced with success this year in Asia, Africa, North America and Europe.
Councillor Andy Burton, cabinet portfolio holder economic development and regeneration, said: "We are extremely pleased that Beverley will host this event, which brings more than £1m into the local economy and will be broadcast on Sky Sports, once again.
"This is a fantastic reward for all the hard work that goes into the weekend and obviously shows our commitment to hosting top-class, national events within East Yorkshire."
Michael Boyle, race media chief, said: "This is a wonderful example of East Riding of Yorkshire Council, EY Events, Beverley Town Council, the police and Hull Thursday Road Club, as well as numerous local sponsors, working in partnership to deliver a free sporting spectacular."
Picture: Olympic gold medallist, Ed Clancy after his win last year in Beverley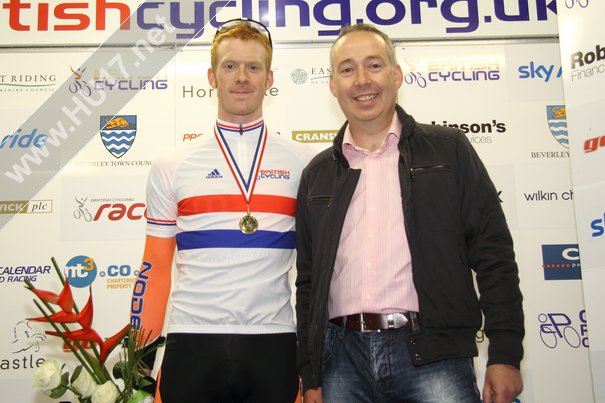 HU17.net Picture Gallery: Click on the thumbnail picture below to enlarge the image to full size
HU17.net Picture Gallery: Click on the thumbnail picture below to enlarge the image to full size