Suzanne Firth shaved her hair off to raise money for the Foundation for Study into Infant Death (FSID).
Suzanne decided to do the head shave for FSID in memory of Louise and Jim Barrett's son Ellis who died from Cot Death 7 years ago. They had raised £1600 prior to the event and on the night raised a further £800. There is still more money coming in and it looks like the fund raisers should break £3000 mark!
Louise Barrett explained more about the night;
"Laura Jude of the Sloop Pub, Beckside kindly lent us the room and has been key in selling raffle tickets. Thanks must also go out to numerous friends and family who have sold raffle tickets, donated prizes and most importantly given their money."
"Victoria Gaden of Sessions cut Suzanne's hair, this was done carefully as we are sending the hair off to a charity that makes wigs for Cancer sufferers.  Then I shaved the rest of Suzanne's hair off!"
"Hull PCT are starting a campaign about co-sleeping with babies and events like this are a great way to raise awareness.  All the money raised will go to FSID for research into cot death and hopefully prevent other families going through the same tragedy as Jim and myself."
Lousie Barratt and Suzanne Firth before the the hair cutting begins!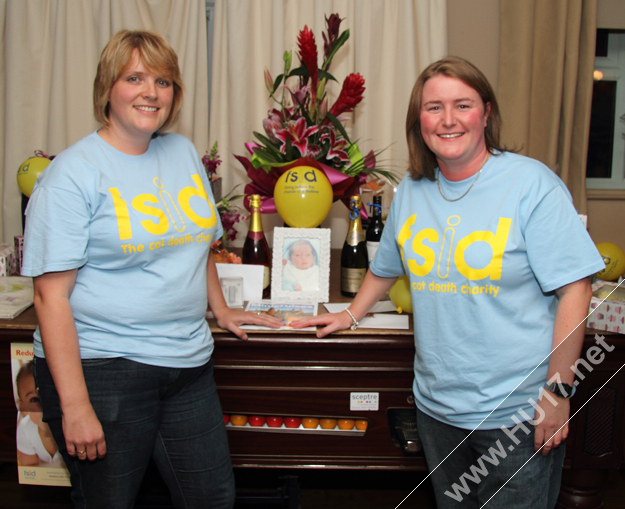 HU17.net Picture Gallery: Click on the thumbnail picture below to enlarge the image to full size
HU17.net Picture Gallery: Click on the thumbnail picture below to enlarge the image to full size