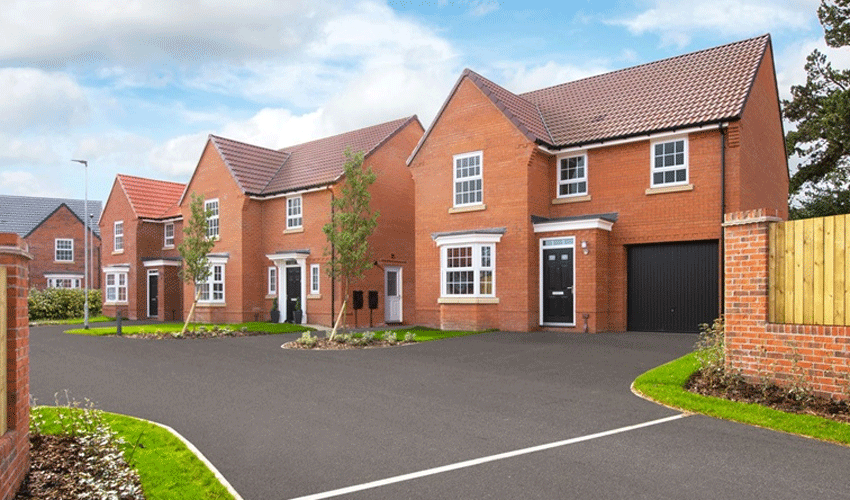 Barratt Developments Yorkshire East is celebrating receiving Gold Standard at its show home garden, located in Cottingham at David Wilson Homes' Harland Park development, as part of its ongoing partnership with The Royal Society for the Protection of Birds (RSPB).
Designed in line with RSPB wildlife-friendly standards, the Gold Standard garden aims to highlight the importance of protecting and encouraging local wildlife in areas that Barratt Developments builds.
To achieve Gold Standard RSPB accreditation, the show home garden has been fitted with a variety of features to create an ideal environment for wildlife including birdhouses, bug boxes, bee hotels, hedgehog houses and hedgehog highways to help nature find a home navigate their environments easily, a pond to house amphibian visitors, log stores, water butts and wildflower areas.
Barratt Developments has been partnered with RSPB since 2014, with a continuation until 2022.
The partnership has been a resounding success, with both organisations working together to agree on best practices on the types of plants and shrubs to use in gardens, the ideal time of year to survey local species and how to make good use of existing natural features on new build developments.
This expands further into this year, with Barratt Developments introducing wildlife-friendly standards to all new show home gardens, as well as committing to encouraging residents and local communities to transform their own gardens.
Sarah Crawford, Field Sales Manager at Harland Park commented:
"The RSPB is a fantastic organisation which leads the way in UK wildlife conservation. We are so proud to work alongside the RSPB and to have together created and protected thriving environments at our Harland Park development in Cottingham."
"We're looking forward to producing more habitats at our sites and to see the local wildlife bloom across Yorkshire."