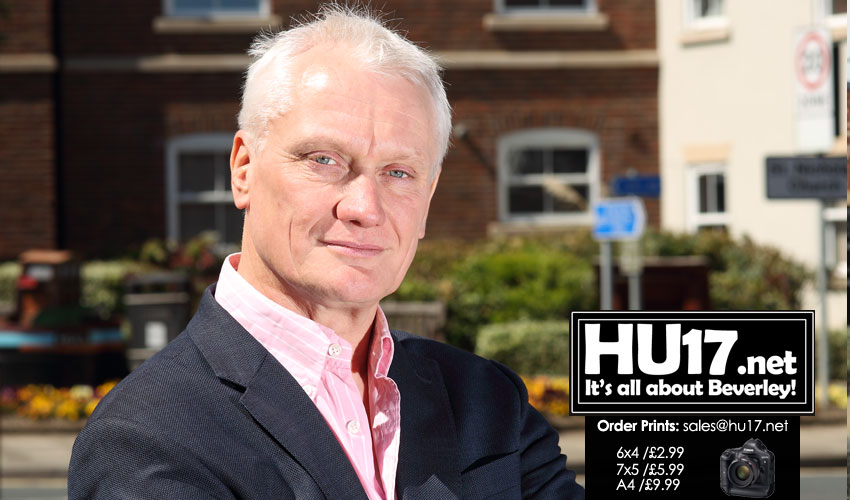 MP Graham Stuart has sought an update on the situation at the Humber's docks following the end of the UK's transition period with the EU at the end of 2020.
The UK and the EU finalised a long-awaited 'Trade & Cooperation Agreement' on Christmas Eve last year – just a week before both parties had been set to begin trading without an agreement.
The deal means that there will continue to be no tariffs or quotas on goods moved between the UK and the EU, but leaving both the customs union and the single market means that businesses need to follow new rules and fill out new paperwork when carrying out cross-border trade.
The Government has confirmed that new border controls will be introduced in three stages up until 1st July 2021 in order to reduce the burden on businesses, and traders will have up to six months to complete customs declarations up until this point.
Given the Humber's position as one of the busiest and fastest-growing trading areas in Europe – responsible for almost a quarter of the UK's seaborne trade – Graham wants to ensure that correct preparations are being put in place ahead of the ramp-up in checks in July.
Graham said;
"It was reassuring to learn from Chris Blacksell, the Chair of the Humber Local Resilience Forum, that there haven't been any huge issues with the flow of goods at Humber ports since the end of the transition period at the turn of the year.
"I understand January is naturally a bit of a quieter time for ports, so it's been a chance for people to get used to the new systems and checks to iron out the wrinkles before things move up a notch and the new checks are gradually brought in.
"The Government is investing over £700 million to get our borders prepped – new infrastructure, technology and jobs – but people need to be trained and technology needs time to settle in, so I want to check with those on the ground, as well as Ministers, that things are progressing smoothly."
The Government has created a new online tool which businesses can use to get an individualised set of actions they need to take to get ready for the new rules, which can be found at www.gov.uk/transition.