Funding awarded to East Riding Council to promote walking and cycling has been welcomed by local councillors and MP.
East Riding of Yorkshire Council will receive £467,400 from the Government's Active Travel Fund. Both Cllr Denis Healy and MP Graham Stuart have welcomed the news.
Cllr Healy says that local councillors have been long supporters of greener solutions when it comes to travel. He also says that this money will help enhance popular cycle links in the town.
Commenting on the news, Cllr Healy said;
"At a meeting of the East Riding Council in July, the Lib Dem Ward councillors won backing for a proposal which asked the council to secure government money."
"This money was to be used for walking and cycling schemes in the town which improve the environment."
"I am delighted that this funding has now been confirmed. Lib Dem councillors will now play our part in ensuring that the money is spent in a way that enhances walking and cycling in the Beverley area."
"The cycle paths and walkways which connect the neighbourhoods to the town are valued by so many residents, and we can now use this funding to improve this network even further."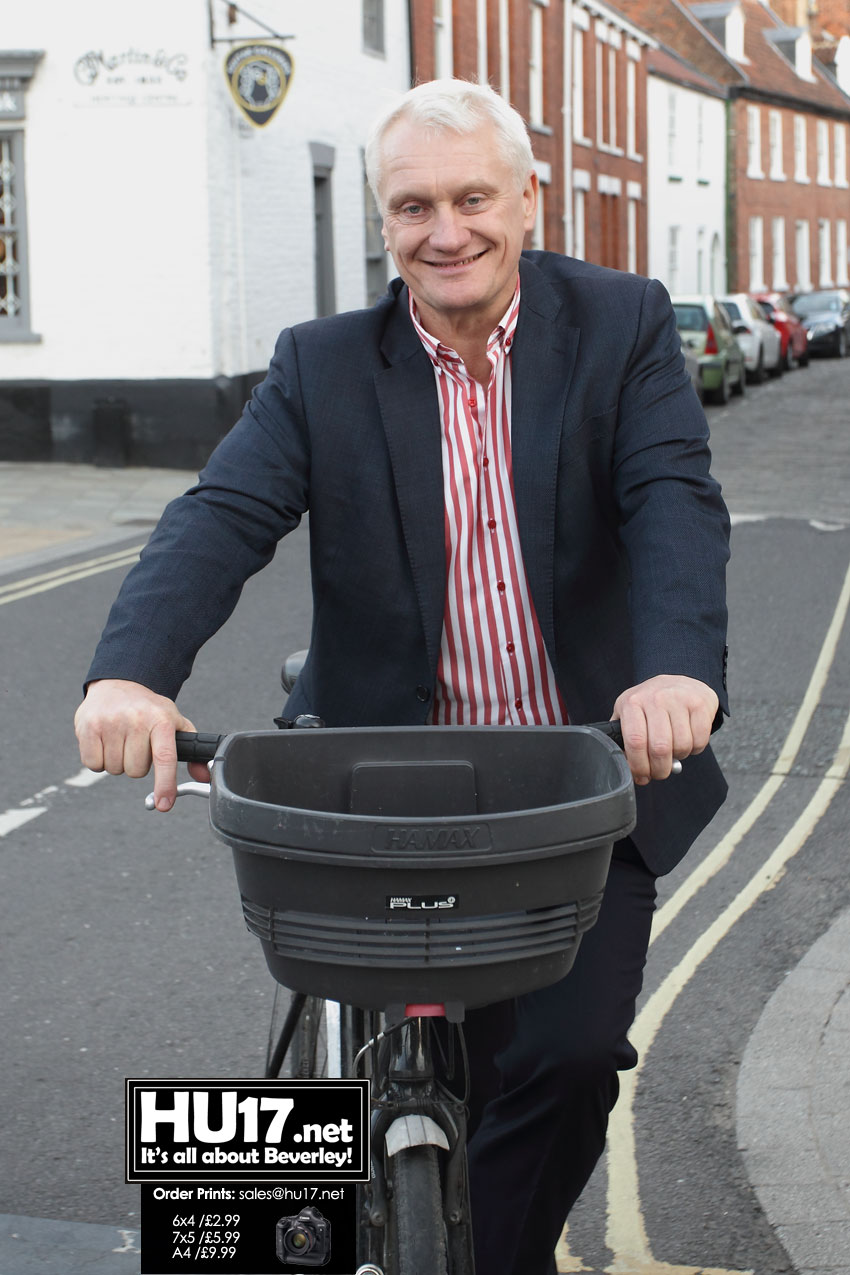 Active Travel Fund Aims To Get More People Out Of Their Cars
Mr Stuart is a keen cyclist himself. He is often seen using peddle power to get around Beverley has also welcomed the news. He said;
"With lots of flat land across much of Beverley and Holderness, I've always thought that we should be encouraging people to walk or cycle more wherever possible, especially for shorter journeys."
"I'm delighted that our area will benefit from additional funding to make our local area more bike and pedestrian-friendly while maintaining the access and space other road users still need."
"Councils will be given plenty of time to work out how best to spend this money so that it delivers maximum benefits for active travelling without having a negative impact on motorists."
Funding has to be used for new projects that will help boost the number of journeys people make on foot or by bike.
Money from the government comes with strict conditions. Local authorities will also have to report back on the impact of the projects implemented using the cash.
News of the funding comes as the government also released an additional 50,000 vouchers for people to get their bikes fixed.
The Fix Your Bike £50 Voucher scheme has proved hugely popular. As a result vouchers ae having to be released in batches to manage demand.