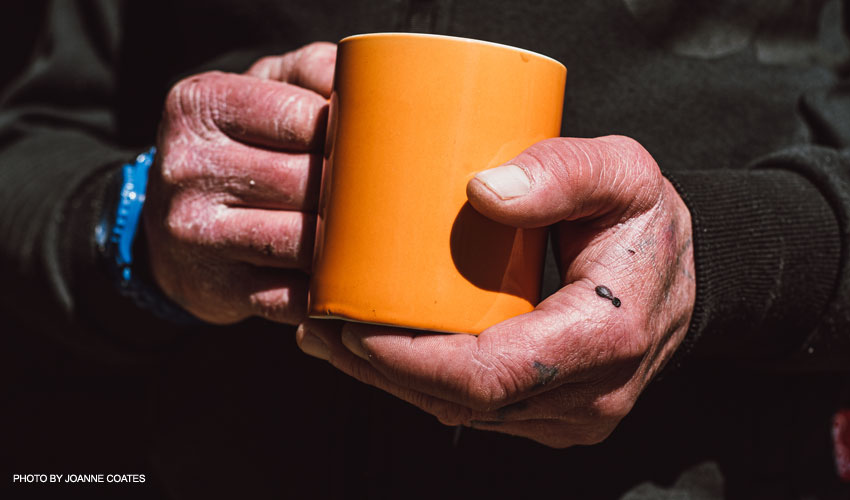 This winter, vulnerable people in North and East Yorkshire will be colder, hungrier, more isolated, and more anxious than ever before.
As a result, the Two Ridings Community Foundation is launching an emergency appeal to raise £100,000. This money will be used for essential funding for the charities, voluntary organisations and community groups that will provide a vital lifeline to our region.
Since the start of the pandemic, Two Ridings Community Foundation have given grants totalling £1.8 million. These have been issued to hundreds of organisations across Yorkshire.
This money has been put to use keeping people fed. Also, it has been used to keep them safe and connected but the challenges remain as we head into winter.
Local community groups and charities are part of the frontline. They are helping those who are isolated and struggling through these turbulent times.
These organisations are gearing up for an increased demand over winter and at the same time have an eye on what will happen next year. Therefore it is vital that these groups have the funding and support to continue their work.
Whether you are struggling to pay your bills and feed your family, have lost a loved one, experienced anxiety, been made redundant or struggled with ill health, Covid 19 has had a devastating impact on many of us.
The situation in North & East Yorkshire is like to get worse for thousands of people who are already barely coping.
Way You Cane Help Vulnerable People In Yorkshire This Winter
Jan Garrill, Chief Executive of Two Ridings Community Foundation said;
"There is seemingly no precedent for these times. What I do know is now is the time to give. Whether you are able to donate £10 or £10,000 we urge you to support this campaign."
"Perhaps you receive a winter fuel allowance that you don't need and would like to help someone else to stay warm?"
"Maybe you feel that this Christmas you wish to donate the cost of your work Christmas party."
"In these times, it is important that we look out for one another and stand shoulder to shoulder with people and communities."
"The donations we receive have been making a huge impact on charities in our region."
Sebastian Glazer from The Vulcan Centre in Hull said;
"The funding secured from the Two Ridings Community Foundation has been vital for our organisation."
"It has helped us support vulnerable people before they reach crisis point."
"This has been through the provision of food parcels, mental health advocacy and jobs."
"The ease with which people were able to gain food parcels has removed the stigma and embarrassment from the process."
To make a donation and help make a difference click here.