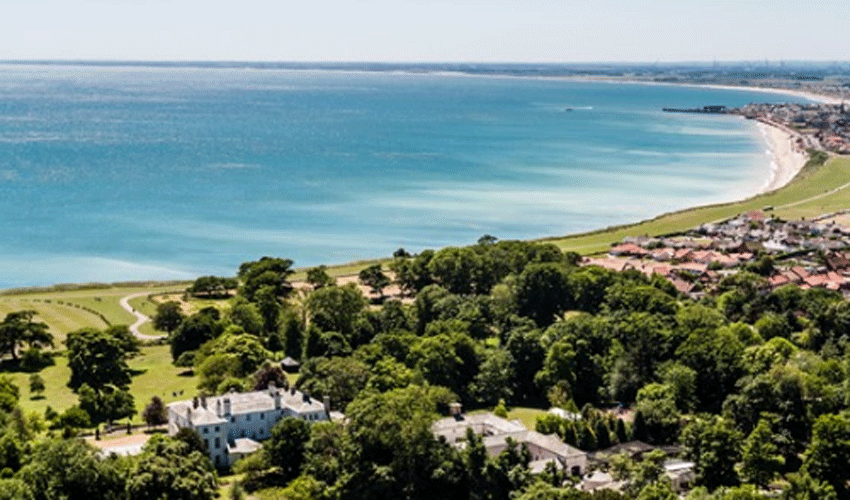 Sewerby Hall and Gardens – where both the house and gardens have now reopened – have gone digital to add to the visitor experience.
Visitors to the house can scan QR codes to enjoy a range of short talks by education officer Robert Chester and curator Janice Smith.
Subjects include the life of the servants; the Opening of the House by Amy Johnson in 1936; Amy's solo flight to Australia 90 years ago; and the recent Rusticus Adventure about Amy Johnson. All these are also available on the Sewerby Hall YouTube channel.
In addition, visitors to the house can get digital links to activity sheets from Sewerby at Home, and also by using QR codes, can see a film about the architectural development of the house; an introduction to the temporary exhibition, 'Beside the Seaside'; a film about the Graeme family tree; and a film about the rooms as they were in 1910.
Meanwhile, visitors to the zoo can also scan QR codes to access short talks by head zookeeper John Pickering and assistant Melissa Tate about a wide range of the animals in the zoo.
Visitors can also download two free apps to add extra enjoyment to their trip: 'Love Exploring' offers a variety of games and trails, including a Fairy Quiz, a Dinosaur Safari, and Sewerby Statues. The app can be downloaded at https://sewerbyhall.co.uk/outdoor-walks/
In addition, East Riding Archives has created a new, free app that turns smartphones or tablets into virtual 'time machines'. 'What Was Here?' uses historical photos from the archives, plotted onto a Google Maps base map, to show users literally 'what was here' at their location and elsewhere across the East Yorkshire region.
The app features heritage trails that guide users to various points of interest, where they can use their device's camera to overlay the featured historic image on top of the modern scene and get a feel for how it looked in the past. One such heritage trail is currently part of the Sewerby Hall and Gardens visitor experience.
General manager Marie Gascoigne explained: "These exciting new virtual experiences add a lot to our visitors' experience, and we hope they will go a long way towards replacing some of the things we can't do at the moment, like feeding times in the zoo, and the interactives and handling objects in the house.
"Together with the What was Here and Love Exploring apps, a visit to Sewerby Hall and Gardens is a very exciting experience!"
Full details of opening hours, admission prices, and all the facilities which have now reopened can be found at www.sewerbyhall.co.uk