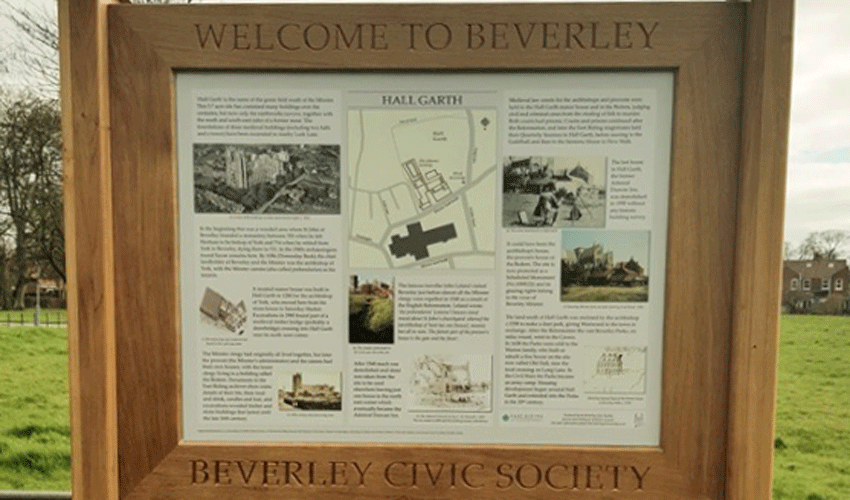 East Riding of Yorkshire Council's museum's service has worked in partnership with the Beverley Civic Society to produce a replacement for a dilapidated heritage board.
The new board is being displayed at Hall Garth on the south side of Beverley Minster.
The board is another addition to the sequence of Beverley Civic Society heritage boards. These have been installed throughout the town.
The lastest board has been funded by East Riding of Yorkshire Council. Kloskk Tyrer of the council's museums service collaborated with the Civic Society in producing the board.
Commenting on the latest addition Kloskk said;
"As the site of the Archbishop of York's moated manor house and various other interesting historical buildings, Hall Garth is a fascinating part of the town."
"I'm delighted to have worked with the Beverley Civic Society to provide some interpretation which brings it to life."
The latest history board joins others installed around the town of Beverley. These include ones located in the Saturday Market and also North bar Within.
Beverley Civic Society decided to push for these boards as they felt that people did not really understand the history of the places they were walking around.
They also undertook the project as they wanted to put up boards that tell them something about places of most significance to the town.