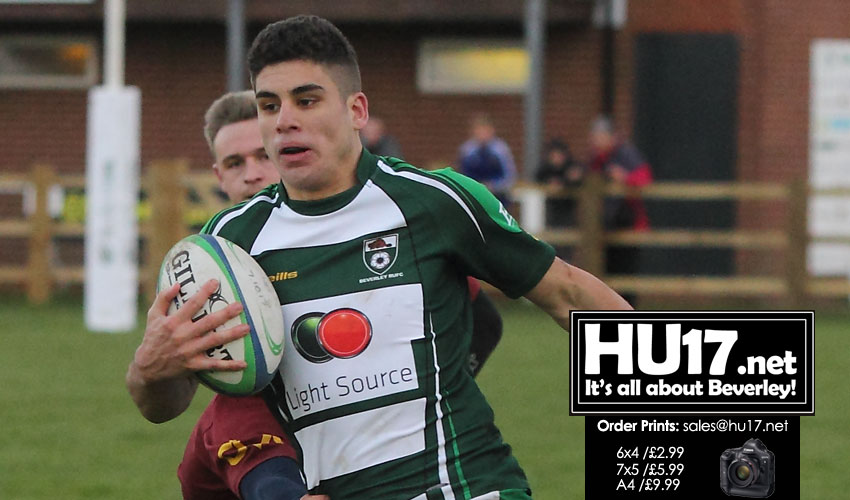 Beverley RUFC were beaten in their clash with Heath this weekend losing 30-17. The Beavers knew the importance of the game that saw the second and third place teams face each other.
Bad weather meant the game that had already been cancelled once was shifted to a local school. Despite this, both teams did their best to put on an entertaining game for supporters who braved the elements.
Heath started the stronger of the two teams opening the scoring with an unconverted try. They were soon to extend their lead to 8-0 scoring a penalty.
Beverley battled back when their man of the match Luke Hazzle evaded five tackles and ran 60 yards to score. Heath, however, extended their lead ahead of the break with a pushover try to make it 13-5.
While Beverley was still in the game they were up against the monster men of the Heath Pack. Despite standing up against Heath's giants, Beverley were soon further behind after Heath was awarded a penalty try.
Beverley Battled Till The End Against Heath's Giants
The Beavers, however, hit back. Youngster Tom Megson capitalising on a move to score the try for the visitors. Heath were dealt their own blow as one of their players was shown a yellow card. However, they regrouped and scored to extend their lead.
Beverley, however, did hit back. Their try came as a result of the youngster Dylan Ross who was making his debut. Duboulay made the conversion meaning the game ended 30-17 to Heath.
While this was an entertaining game Beverley was beaten by the stronger team on the day. However, had a few choice calls by match officials gone their way this result could have gone another way.
This was also the heaviest defeat of the season for Beverley which speaks volumes about their efforts so far.
Beverley will return to action next weekend when they welcome Bradford to Beaver Park.