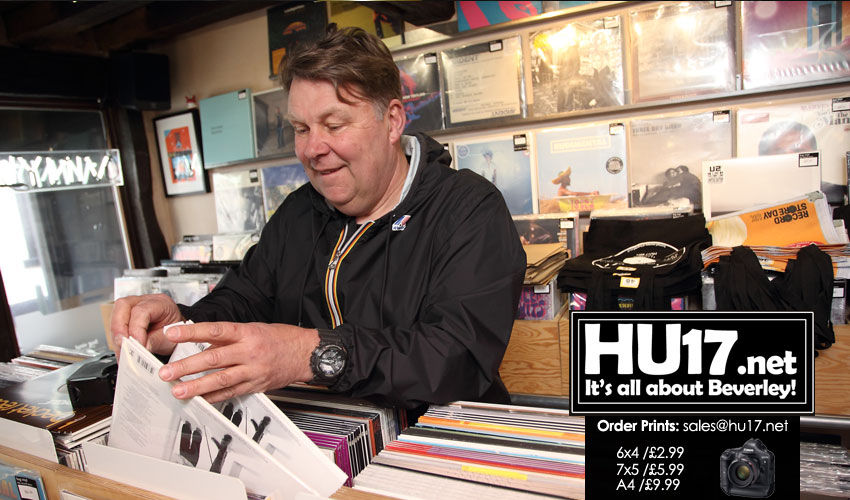 Neil Harris, owner of Bug Vinyl Records says his shop will again be participating the hugely popular Record Store Day.
Taking place later this year on 18 April he also adds that the event is 'hard to beat' for lovers of music.
Speaking about the event Neil said;
"RSD Saturday is a great day, when you see someone get the record by their favourite band, that they have queued for hours the excitement around the whole event is hard to beat.''
"This will be the fourth year that Bug Vinyl has taken part in the exclusive indie store event. Bug Vinyl will one of only 220 independent record shops across the UK come that come together to celebrate their love of vinyl records."
Thousands of shops celebrate the day around the globe. As a result, it has become one of the biggest annual events on the music calendar.
Bug Vinyl Records Will Stage Special Preview Evening
Hundreds of special vinyl releases are made exclusively for the day. Some are produced in quantities as low as 500 for the UK, making them instantly collectable.
It is this exclusivity of the event that draws people from all over to the shop on Ladygate. It is not uncommon to find people lining up hours before to ensure they get the record they desire.
John Ritchie, a 53-year-old from Blackpool was one of those who lined up last year. He spent the night on the street so he could secure his copy of The Editors.
Neil is hoping his fourth year will be as good as those gone by, he added;
"In previous years the long queue at Bug Vinyl has attracted local radio and TV attention. Last year the queue started as early as Friday lunchtime with the store opening at 8am the following day."
"We will be holding a special evening in late March to launch the official list of the records available on the day."