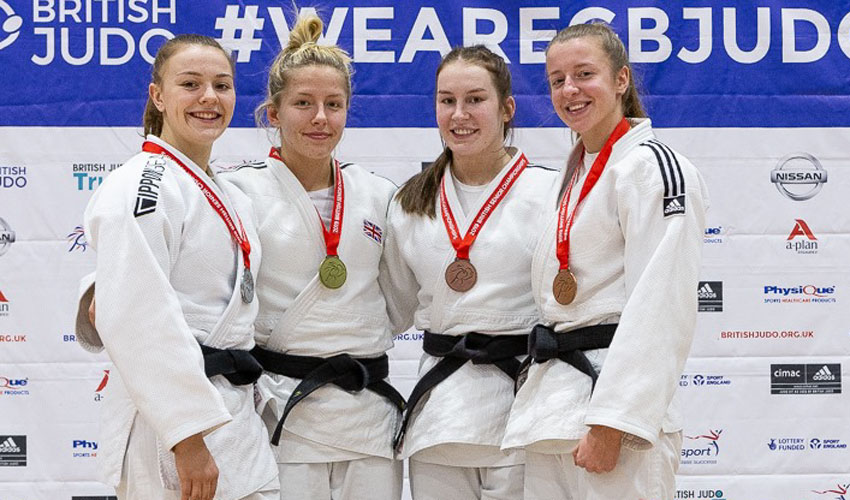 The weekend saw the final major competition on the judo calendar for 2019, the British Championships for -21's and for seniors.
Representing East Yorkshire Judo Academy was Sean Tooby, Holly Bentham and Tommy Jackson. For Sean and Holly, Saturday wasn't to be their day with both players fighting well but not able to progress past the first round of 3 fights.
Tommy Jackson (15) fresh from his Bronze medal in the -18's British Championships last weekend was on top form. He advanced out of the first-round pool without losing a fight.
The pressure was off for Tommy as the competition was for gaining experience but in some very tough fights that followed Tommy showed great tenacity and the fight management of a much older player.
All of his fights went deep into the time allowed testing Tommy's fitness and mental resolve. After 9 fights and a fantastic run, Tommy's day finally came to an end.
His last fight went deep into extra time, but he was caught for a minor score which ended the match. Finishing the day in 5th place for a 15-year-old against Britains best -21 judo players is a remarkable achievement for Tommy, and he is incredibly happy with this result.
His coaches at East Yorkshire Judo Academy said it was nail-biting stuff to watch and are really pleased with his progression and how his hard work on and off the mat is paying off.
Tommy has also had the good news that he has been re-selected for the England judo squad for 2020 and in January will travel with the squad to a training camp in Belgium.
Holly took to the mats again on Sunday to fight in the Senior women's category. With renewed determination, Holly set out on a hard day where she would fight all of the top-seeded players.
It was clear early on that her groundwork was in form and she ended up taking all of her wins on the ground.
After 6 highly skilled fights, 2 of which went into extra time Holly finished the day in 4th place winning a well-deserved Bronze medal.
Coming back from injury, it's been a long hard road for Holly and the coaches of EYJA are really pleased that she has shown the dedication to return national level competition and earn herself a medal at the British Championships.
If you'd like to be part of East Yorkshire Judo Academy's growing success story they can be contacted on danny@eastyorkshirejudoacademy.com