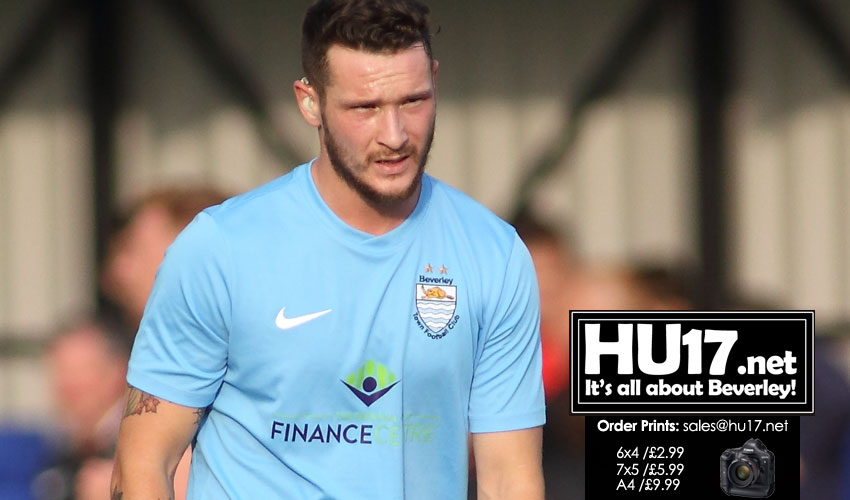 Beverley Town Football Club will return to action this weekend as they welcome Hedon Rangers to the Norwood Recreation Ground.
Following a week off Town are back in Humber Premier League action looking to preserve their unbeaten home record.
Jagger and his side currently sit third in the Humber Premier League. Their home form has been exceptional, scoring fourteen goals and conceding none.
This record makes them odds on favourites going into the match against a Hedon side that has managed just one win on the road all season.
Last time out Jagger and his side were knocked out of the cup, beaten on penalties by local rivals Pockinglington following 1-1 draw.
With the league being the clubs 'bread and butter' Jagger will be looking to his side to keep the pressure on early leaders Chalk Lane.
Jagger will be forced to make changes missing eight players for Saturday's game. Joe Baxter, Ollie Baldwin and Dan McHale are sidelined through injury. While Nathan White, Owen Armstrong, Isaac Adnitt and Adam Gibson are also out.
Jagger Missing Eight Players For Visit Of Hedon
Speaking to HU17.net ahead of the game Jagger said;
"Obviously it is going to be difficult missing so many players for the game but we will still field a strong team."
"We are able to call upon players from our reserves and will also welcome back Leon Dawson and Ryan Saltmer to the squad."
"Confidence in the squad is really high. We have started the season well and only dropped two points all season at home. Also, we are the league's top scorers and have done well keeping many clean sheets."
"This week in the build to the match we would have got together three times as a team to train. This includes a boxing session, a friendly alongside our regular training."
"We will be looking to get the win and all three points while carrying on our good home form."
Beverley Town Football Club Targeting All Three Points
"What we know is that Hedon will not be an easy match. They are a young side who after a slow start but have picked up. They enjoyed a good win last weekend against Pocklington so will certainly be up for this game."
"As we have a rest week coming up we really want to sign off with a win. If we play to our full ability I think we will be too strong for what is a youthful Hedon side."
Alongside a packed fixture list in the local leagues, the Premier League also returns. There are a host of matches to bet on with offers too, so why not learn about the bet365 bonus code.
Beverley Town Continue To Develop Off The Field
Off the pitch Jagger says the club continues to evolve and making big steps forward, commenting on the season to date he said;
"It is well documented that as a club we are trying to move forward. We now have newly opened Ivan Usher Stand while our next aim is to try and get lights at our ground with a view to moving up the leagues."
"While it was a big disappointment to lose our academy team this season our first team has made a superb start to the season."
"We are also making big strides in developing players at club building links with our youth sections. Everyone is really pleased with how this work is going."
"My assistant runs sessions every Saturday morning at the Beverley Leisure Centre. These are aimed at getting players aged 5-7 involved with football."
"These sessions are open to anyone and offer another way for people to get into football and involved with the club."
"To date, they have certainly proved successful. As a result of this, we have seen a number of teams formed at both U7s andU8s."
"We hope with all this work going on people will come done and support us. With the stand, supporters can now enjoy the game in comfort while the bar is open selling refreshments."
Beverley Town Vs Hedon kicks off at 2PM.