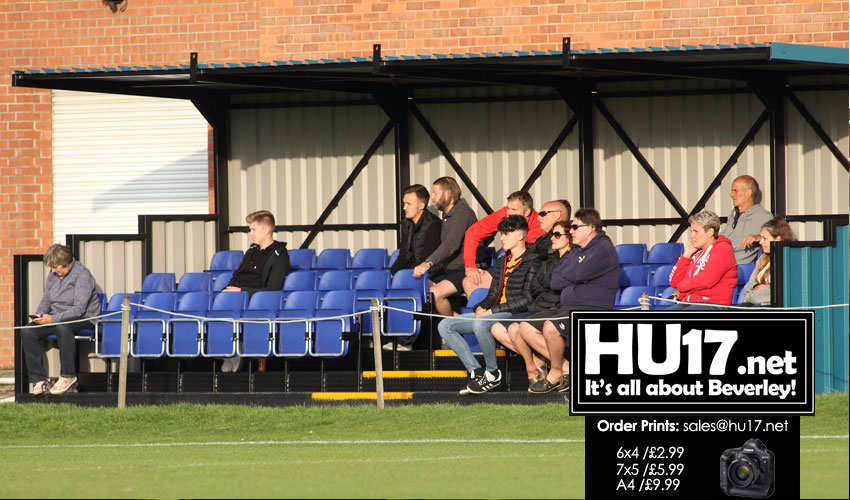 Beverley Town Cricket & Recreation Club is set to unveil the new Ivan Usher Stand.
The special event takes place this Sunday, 15 September at 12 noon. During the afternoon there will be a number of events, including a charity football match.
Beverley Town Cricket & Recreation Club received £10,000 funding from East Riding of Yorkshire Council for the project, as part of Commuted Sums collected from nearby housing developments, and in addition, they received £3,000 from Beverley Catholic Club.
Funds were also boosted thanks to a number of runners who took part in the Beverley 10K. Through sponsorship and donations, they raised a total of £3,000.
The remainder of the £25,000 funding was raised through fundraising activities at the club.
Hilary Usher, the wife of the late Ivan Usher to whom the stand has been dedicated, said;
"We are delighted to announce that 'The Ivan Usher Stand' has now been erected since £25,000 has now been raised.
"A huge thank you to our family, friends, the Beverley 10k runners, Beverley Catholic Club, David Lloyd Hull Tennis, Hilary's Line Dancers, East Riding of Yorkshire Council, Just Beverley, HU17.net, Hull Daily Mail, Beverley FM and Beverley Town FC – all of whom have helped us achieve our goal.
"Ivan was so proud of his Beverley community and we would now like to get as many people involved as possible."
Councillor Mike Stathers, the portfolio holder for place-shaping, including operational services at East Riding of Yorkshire Council, added:
"I am delighted that we have been able to supply funding for this new stand from our Commuted Sums scheme. I wish the Club all the very best for the future."
The event on Sunday, 15 September will also include games and activities, a band and a barbecue, and all are welcome.