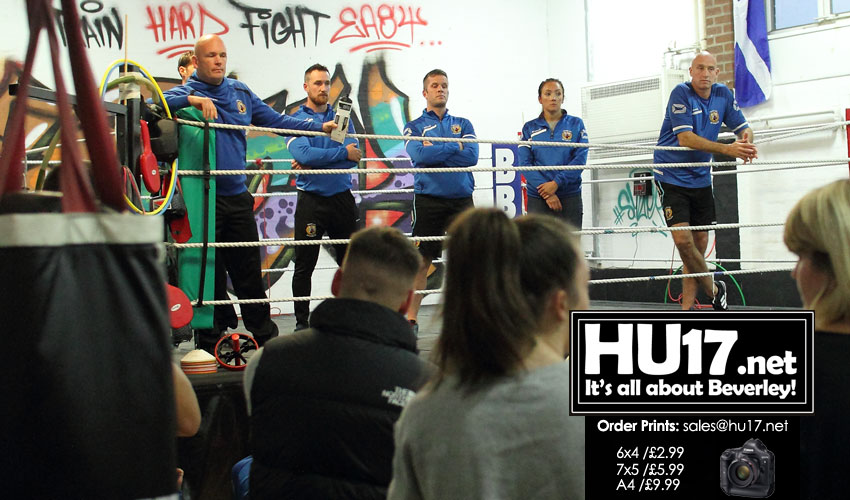 Parents were left in utter dismay as they learned that a local boxing club in Beverley faces closure.
News that the East Riding of Yorkshire Council is refusing to extend the lease for the club was delivered at an open public meeting.
Volunteers at the club climbed into the ring to deliver the news, that their gym is to be used to extend an Adult Learning Centre.
One parent, Philip Cromie says the club has been a real help to both his children. He also added the decision by the council was ridiculous.
Speaking to HU17.net he said;
"My son was lacking confidence and was having a bit of dip. Following a recommendation, it was suggested I take him to Track Fitness and Boxing Club."
"Within a month of coming to their Monday and Friday sessions, he was hooked. Now he is boxing mad and as a result of the excitement and enjoyment he was getting out of it my seven-year-old daughter wanted to join."
"She now also attends, going to the younger academy sections. She is also now hooked."
Parents Worried Children In Beverley Could Miss Out If Club Is Forced To Close
The pair have been attending the club on Burden Road for months, now they could miss out following the decision by East Riding of Yorkshire Council not to extend their lease.
Mr Crommie added;
"If the club ends up closing as a result of this they will both be devastated. The nearest club to Beverley is in the middle Hull which is just not doable."
"I think the decision by the council is utterly ridiculous. The coaches here give up their time for free to help the local community. They provide quality sessions and the kids absolutely love it."
Those who run the club are now looking to the community for support. They are urging residents to get behind them and lobby the council.
The club has also started an online petition as they look to apply pressure on the council and save their club.
You can show your support by signing the petition;