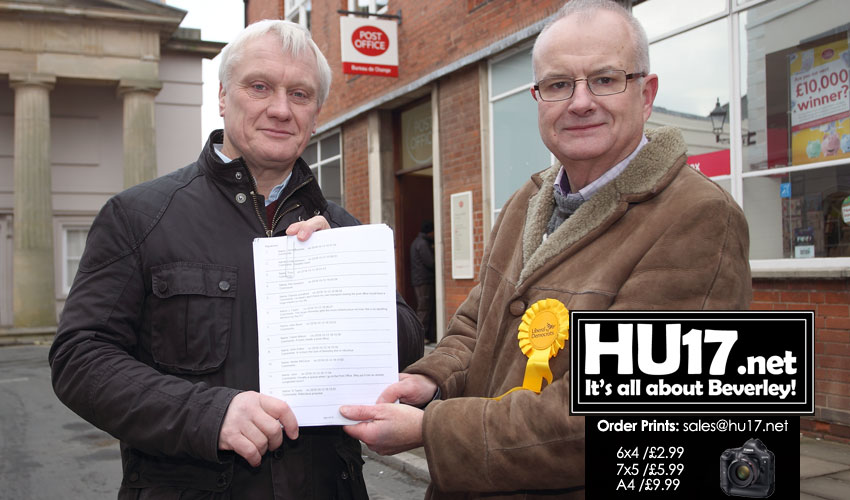 Beverley Crown Post Office will be closed and the service transferred to nearby WH Smith store on Toll Gavel.
Despite the public consultation and intervention by local councillors and the MP, Post Office bosses confirmed it will close.
In a statement issued the Post Office confirmed that the Crown Post Office will cease trading in Beverley 4 September. While the new office will open on 5 September in WH Smith.
Cllr Denis Healy says he is disappointed with the decision. He also describes the consultation as a kick in the teeth for residents.
Commenting on the news he said;
"What's most disappointing about this is that the Post Office never had any intention other than to close Register Square Post Office and move it into WH Smith."
"Their so-called "consultation" was a sham and a kick in the teeth for the staff and the Beverley public. They never had any intention of listening in the first place."
The Post Office says the franchising of the branch will offer enhanced services. These will include longer opening hours. They also add by making this move it will ensure Beverley continues to have a post office.
They also say that following the feedback received and after careful consideration, they feel this is the right thing to do.
Crown Post Office Closure Disappointing For The Town
Cllr Healy collected thousands of signatures from residents calling for the Post Office not to be moved. Residents raised concerns which included accessibility.
Commenting on petition Cllr Healy said;
"They have disregarded the signatures of thousands of people who petitioned them not to go ahead with this move and ignored the representations of ward councillors and the MP."
"The Government could have stepped in but ministers weren't interested. They were most likely too preoccupied with other things no doubt."
"It's a disappointing day for the town."