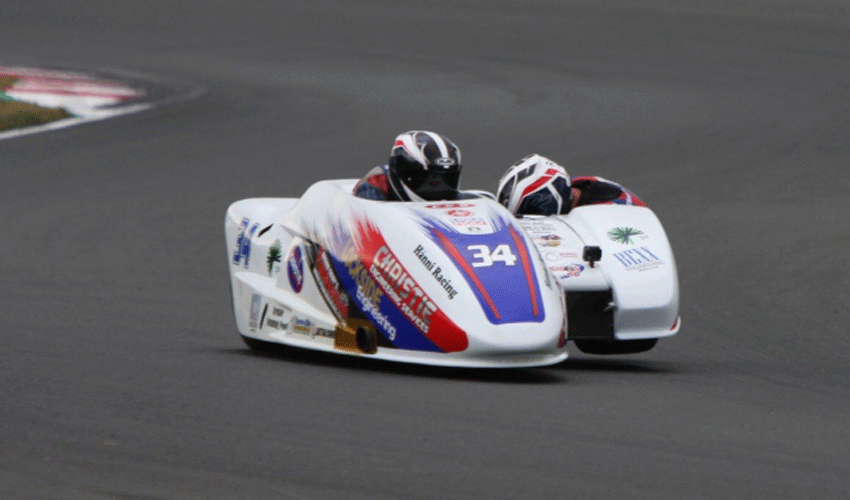 Sam and Adam Christie enjoyed a successful in Germany in the latest round of the FIM Sidecar World Championship.
The Beverley based duo now sit in fifth place in the championship after the latest round saw them improve on their previous visit.
Speaking to HU17.net they said;
"It feels great to be 5th in the championship. There are some strong riders this season and the races are a challenge for both rider and machine. So it is great to have some strong results so far."
"As a result of the experience gained over the last year and also improvements made to the bike setup we put in a much better performance."
Sam and Adam were apprehensive about this meeting. Their first as their first visit in 2018 wasn't the most enjoyable as they didn't get to grips with the twisty layout of the circuit.
Qualifying took place over 2 sessions and the pairing managed to qualify 6th. They recorded a lap time of 1.33.9, 2.3 seconds faster than their best lap time in 2018.
Sam and Adam Make 50 Second Improvement On Lap Time
The first race was held on Saturday evening over 11 laps in very humid conditions. Sam and Adam experienced some handling issues with the machine. However, they managed to bring the outfit home in 7th place.
A warm-up session on Sunday morning allowed the handling issues to be solved for the 21 lap gold race held at midday.
The race began and Team Christie didn't get the best of starts but managed to pick up a few places up to 5th in the opening corners.
As the race settled down, they managed to set a personal best lap time of 1.33.7. They crossed the line in 5th place, knocking an incredible 50 seconds off the race time from the previous year.
Sam and Adam were over the moon with the improvements they made at the circuit. As a result of their efforts, they now sit in a strong 5th position in the championship.
The next outing sees a doubleheader at Assen in Holand and Rijeka in Croatia over the 16-25 August.