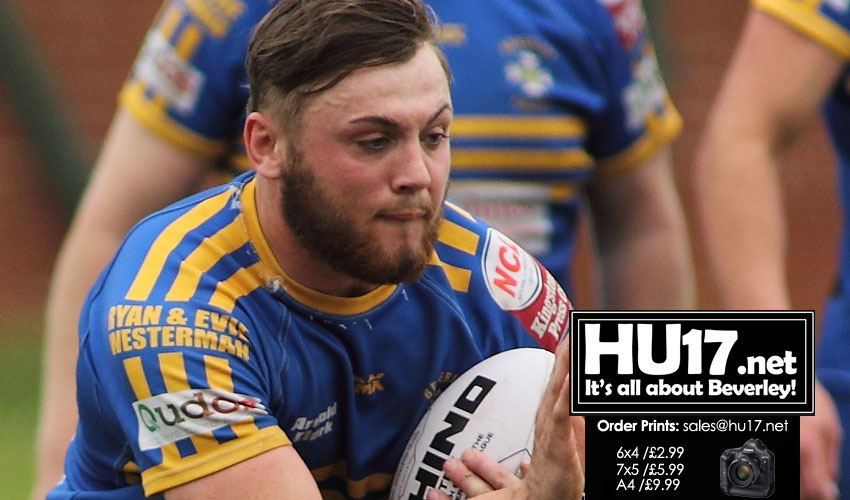 Beverley ARLFC were defeated in their final home game of the season as they lost 42-12 to West Bowling.
Beverley went into the match at the Potting Shed on something of a hiding to nothing. They also were without a number of players that were unavailable for the fixture.
However, Beverley can take credit from a gutsy performance against the lethal attacking machine that of title-chasing West Bowling.
Scott Taylor faced huge selection issues ahead of the game. As a result, he was left with just 17 available players to pick from.
Commenting on the game he said;
"I am pleased as punch with the effort shown today. You had a real dig for me today. Against a lesser side maybe we would have got something out of the game."
Beverley got off to the best possible start after defending some early West Bowling attacks. Quick hands to the left saw Alex Calvert charge through to score and Lewis Straw converted after 8 minutes.
West Bowling hit back with a Richard Lumb try improved by Harry Williams after 17 minutes.
A succession of penalties in favour of the visitors and many repeats sets to defend by the Beverley saw the Bradford outfit take full advantage.
West Bowling's expansive play saw Nick Fontaine, Harry Williams and Ben Heald all cross for scores. While Williams made no mistake in making the conversions. A sin-binning for Jake Hart-Fisher towards the end of the half did not help Beverley's cause.
Beverley Defend Well o Restrict West Bowling's Scoring
The second-half saw more backs to the wall defending from Beverley. Max Trueman and also Oliver Bartle added further scores for West Bowling both of which were improved by Williams.
There would have been more points shipped had it mot being for some terrific scrambling in defence. Callum Bielby, Jamie Cadwallader, Max Sutherland, Joe Wileman and also Callum O'Connor (all unaccustomed to first-team action) can all take credit for their efforts.
In the 75th minute, Beverley got some reward for their efforts. Strong running from Alex Calvert bounced on a clever short kick from Lewis Straw. Straw also added the conversion.
West Bowling, however, had the last word with a Sam Dunn that was also improved by Harry Williams.
Man of the match was Bobby Howdle, while a separate man of the match by the sponsors John Mason going to Steve Connolly.
Beverley will now have a fortnight's rest to regroup and lick their wound ahead of a trip to Crosfields in Warrington on August 3rd.