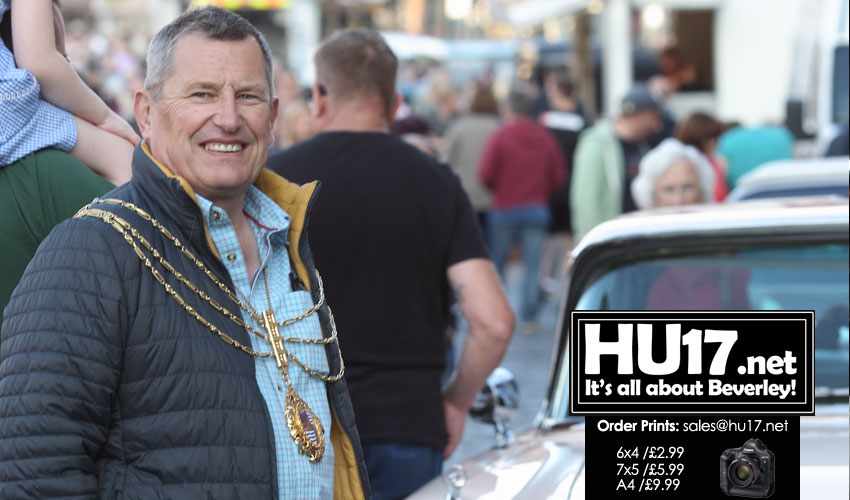 Thousands of people flocked into Beverley to enjoy the hundreds of classic cars that were on display.
Organised by the East Yorkshire Thoroughbred Car Club the event proved yet again to be popular with locals and visitors alike.
Mayor of Beverley Duncan Jack was at the event, his role was to pick his favourite car from over 300 entries.
Commenting on the event Cllr Jack said;
"It is wonderful the weather is so good and there is such a magnificent turnout. It gets better every year. You have got to compliment EYTCC on their performance, it is absolutely great."
"I am not really into cars so I think I will be picking something out from when I was youth."
Mayor's Words Praising Car Show Echoed By Fellow Councillor Ian Gow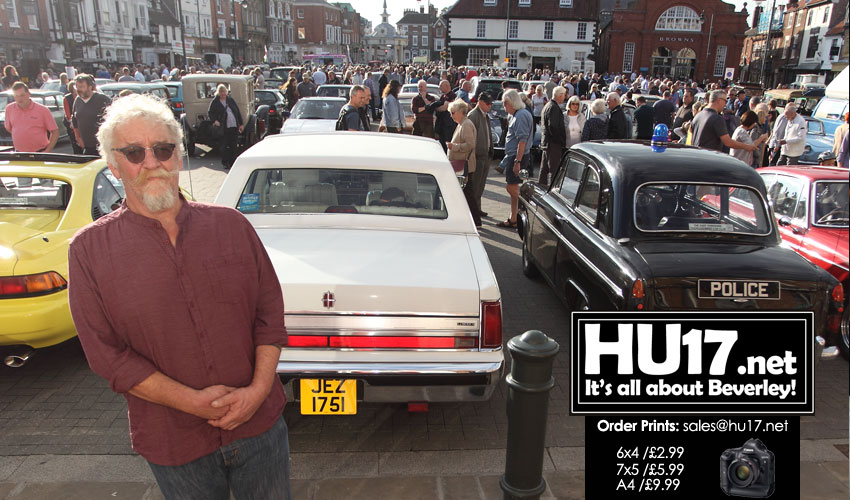 His words were echoed by fellow councillor Ian Gow. Mr Gow, unlike the Mayor, quite likes anything with an engine. Commenting on the event he said;
"What a fabulous event for the town this is. It is also very beneficial. Many businesses have stayed open late to serve the public."
"This is a fantastic family orientated event, you only have to look around you."
"People have not just come from Beverley they have come from much further afield. I have spoken with some who have come from Doncaster and also from Thirsk."
"It is a credit to those who have arranged this and good to see our Mayor is picking out a winner."
Cllr Gow said there were certainly many fine examples of motoring on show however he says a couple caught his eye. He said;
"There is a motorcycle, an RD400 I bought from Peters of Hull in my youth for £708. I have just looked online and they are now about £7,000 which is somewhat disappointing."
"Also I quite liked the Metro 64R, the type 2 rally car. I like it due to the value of the car but also as the engine in the back is so loud making its drivers deaf! This car certainly is the epitome of the type 2 rally car."