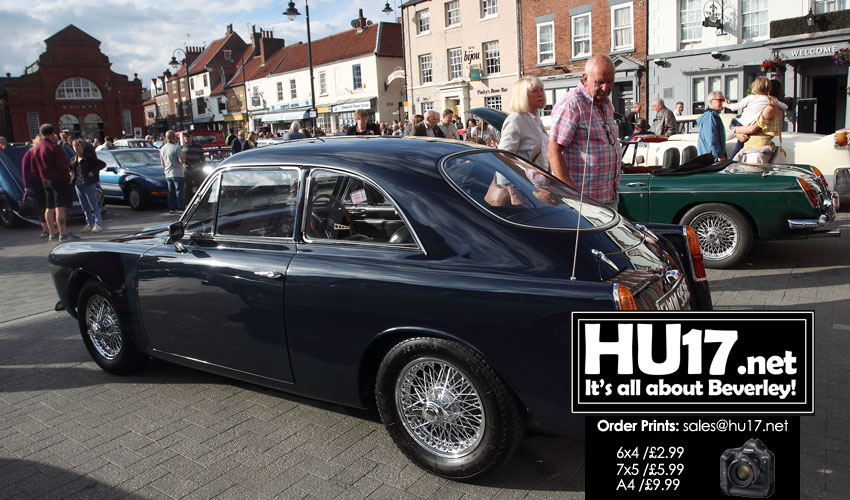 East Yorkshire Thoroughbred Car Club says they are certainly looking forward to their show in Beverley this week.
Club Secretary Bill Barratt says they will have over 300 classic vehicles on show. While he also adds it will be the biggest event to date.
Mr Barrett was speaking to HU17.net ahead of the event that takes place this Wednesday from 6PM in Beverley's Historic Core.
He said;
"The event in Beverley is like nowhere else. Being in the centre of the town is like being in an amphitheatre. It attracts so many people from Beverley and also from further afield."
"All the entry slots for the Mid Summer Gathering have been filled. I will also be showing my car, a 1968 Austin A60 Cambridge."
"There will certainly be plenty of other wonderful cars on display. I understand there is a very old Talbot coming and an Austin 7 from the 1930s."
"We are thrilled that Mayor of Beverley will be picking out his favourite car. The one that is selected will be presented with a trophy on the night."
Car Club Have Been Displaying Cars In Beverley For Over 25 Years
EYTCC has been hosting the event in Beverley for over 25 years. In that time the event has grown and this year is no different.
Mr Barratt says that they hope to display cars from Saturday Market right up to Wednesday Market, he said;
"Over the years the event has grown rapidly. I think this our 26th year we have held a show in Beverley. What started with 100 cars has grown to 320, which is our absolute maximum."
"People who display enjoy coming to Beverley. They tend to arrive early to secure the best spots from mid-afternoon."
"We will be supporting a charity called COPS who support families of officers who have been killed in the line of duty. They will have a stall on the Market Cross and support police officers killed in the line of duty."
"Another first for us this year is that we will have Hull City of Culture Volunteers. They will be at the event helping up marshall proceedings."