Former pupils from Beverley Grammar School were reunited some forty years after leaving school.
Organised by John Rubinstein the reunion certainly proved to be a resounding success. John says he set up the reunion to mark the 40th anniversary of them leaving the school.
He started to track down his old classmates using Facebook and also LinkedIn. Through this process, people made contact with others until they managed to track down more former pupils.
In all 34 former students made of the class of 1979 made the reunion, something Johns says was amazing.
Beverley Grammar School's anthem is 'Forty Years On', something all those who attended the reunion sung in school.
Speaking to HU17.net he said;
"It took around 18 months to make this reunion happen. It was amazing, there were lots of hugs and also tears."
"People said to me on the day had we had a different song this reunion would not have taken place. That is true."
"During the day lots of those who came thanked me for organising the event. A lot of them said they had been nervous about coming and seeing their old classmates."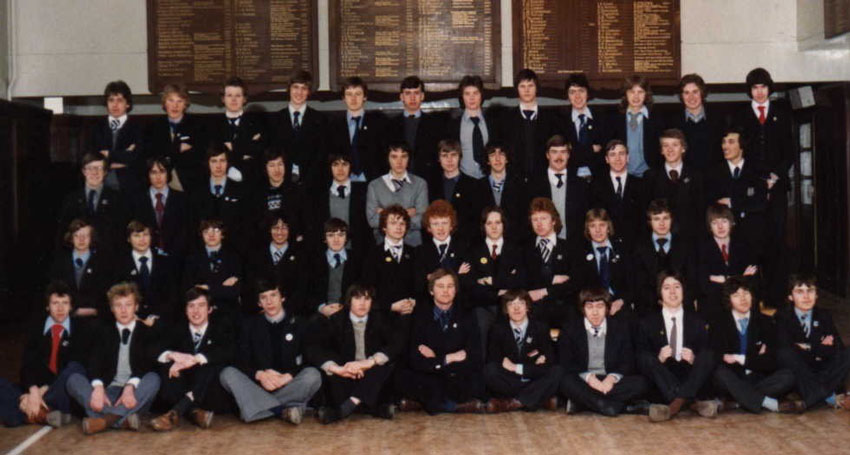 Memories Come Flooding Back At Reunion
John continued;
"Some were instantly recognisable, even after all this time, and others less so. But then you could see in their smile or laugh or walk like the person they used to be. I think in all cases, you could see the boy in the man."
"We shared memories, of course, and it's amazing how much some could remember. For example that our history teacher drove a Hillman Imp. Some could even recall the licence plate!"
"What was good was that there was no sense of competitiveness about us. At our advanced age about who did what career or earned what isn't as important as family and friendship and good company."
"I was really taken by how nice everyone was, how good humoured and inclusive."
After a few hours in spent in the school, the group headed into Beverley and enjoyed a few drinks with one another. Something they could not have done while at school.
School Anthem – Forty Years On