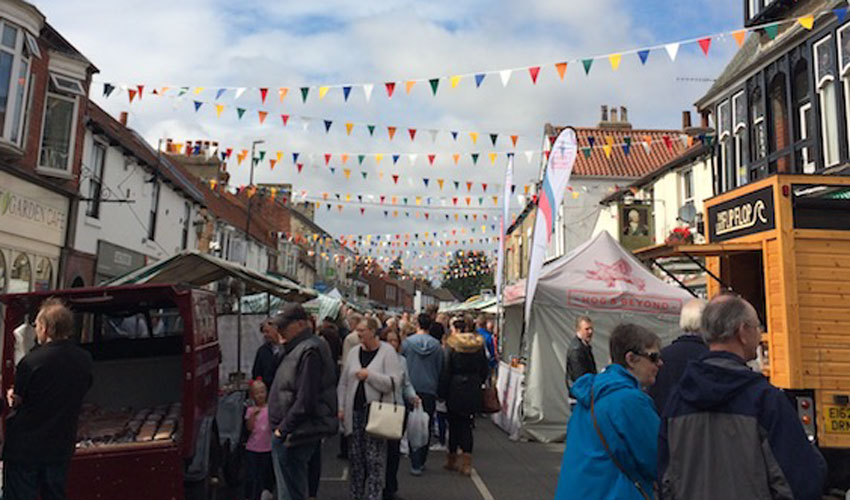 Cottingham Food and Drink Festival returns to the East Yorkshire location on Sunday 15th September 2019 (10am to 5pm).
Returning for the seventh year running, the event will feature stalls in Market Green, King Street and Hallgate.
Visitors are expected to flock to Cottingham for this one-day foodie extravaganza that will also feature entertainment.
Tasty street food, cookery demonstrations, a children's fun fair and of course scores of food stalls will dot the picturesque village for this special event.
This year's cookery demos will include a delicious assortment of top local chefs, and further details will be announced in the coming weeks.
Andrew Riley of the Market Managers said:
"It is a privilege to run such a high profile event for the second time. We hope that it will be even better than last year's hugely successful festival. Over the years it has developed into a top-flight food festival and we will do our best to build on its success.
"The festival attracts many thousands of visitors to Cottingham. This is a tremendous boost for the village. We have a fantastic selection of stalls and we can guarantee a great day out for all the family."
Food festivals are certainly proving to be very popular around the East Riding of Yorkshire. Neighbouring Beverley is home to the awarding winning Beverley Food Festival.
Events like the ones in Cottingham and Beverley give many local producers an opportunity to showcase their produce.
In recent years in Beverley, they have also added a second event which is held at the iconic Minster over the festive period.
Organisers of the Cottingham Food and Drink festival say around 30,000 people will attend the event. Free to attend they also add it continues to grow in popularity.