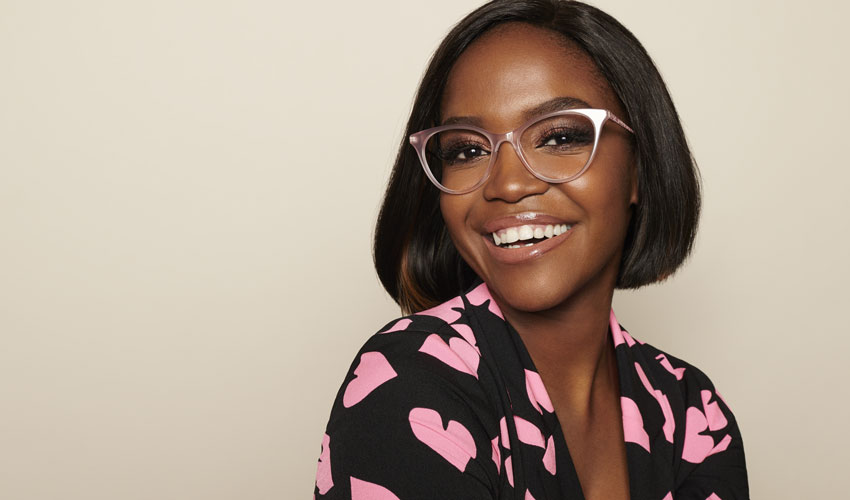 Specsavers are reminding Beverley's glasses wearers they have just a month left to express their specs style and be in with a chance of winning £10,000 cash.
Dance diva, Oti Mabuse, kicked off Specsavers' Spectacle Wearer of the Year competition. They are encouraging glasses wearers to also submit their entries before the deadline of Sunday 30 June.
Glasses wearers aged 16 and over just need to share a selfie and tell Specsavers what their glasses mean to them. By doing so you will be in with a chance of winning the prestigious accolade.
Oti, who swaps her specs for contact lenses when she hits the dancefloor said;
"I've got about 20 glasses and I love changing them to go with different outfits. Personally, I feel more confident when I put my specs on. I wouldn't be Oti without them."
Seven finalists, plus a social media favourite voted for by the public, will attend a celebrity-packed awards ceremony in London. One overall winner will scoop the top award and also a cash prize.
Jeremy Beesley, Specsavers Beverley said;
"There is just a month left for people in Beverley to share their specs appeal with the whole country."
"We're encouraging glasses wearers to upload a selfie at loveglasses.specsavers.co.uk today. It couldn't be easier."
Specsavers Beverley Will Donbate £1 For Every Entry To Cash Giveaway Competition
For every entry accepted, Specsavers will donate £1 to children's anti-bullying charity Kidscape. Over the last 10 years, the competition has raised more than half a million pounds.
The money raised from entries will help Kidscape provide training, support and advice for children, parents, schools and those who may be affected by cases of bullying and abuse in the UK.
Oti added;
"Kids used to call me "four eyes" but I always say four eyes are better than two."
"I believe people should be proud to wear glasses. Embrace them, they are part of who you are and you are fabulous."
For the chance of scooping the biggest accolade in the specs-wearing world, glasses wearers can enter the competition online before it closes next month, at loveglasses.specsavers.co.uk.