A local pub in Beverley is now serving up Oysters as they look to tap into a new niche.
Gary Robinson, the Land Lord of The Royal Standard is himself a fan of the delicacy feels he has come up with a pearl of an idea.
Packed full of Zinc, the shellfish is extremely good for you and as they are low in calories a great snack for those who are also dieting.
Speaking to HU17.net Gary said;
"We have introduced them as you can not get them in other pubs in the town so feel there is a niche in the market."
"You normally only get Oysters in a fancy restaurant but sometimes people like to have a plate of them just like I do."
"Oysters will be available on Friday, Saturday and Sunday. You can order them but currently we are providing them on a first come first serve basis."
"We offer them with a range of sauces and dressings. You can order them in 3s, 6s or 12s. They are served with lemon, red wine vinegar dressing, sweet chilli dressing and hot pepper sauces."
"These are high-quality Oysters too. They are Connemara Oysters from the West Coast of Ireland. If it proves popular we hope to introduce additional Oysters from other parts of the UK."
Oysters Join The Growing List Of Changes Made By Landlord Since Taking Over
Since taking on the North Bar Within pub Gary says things have been going in the right direction.
Speaking about his time at the helm he said;
"In the nine months that I have been here, there has been a lot of changes. It is certainly a different pub now."
"Over the coming weeks, we will also be making some alterations to our garden and introducing an Oyster and tapas bar. All being well this will all be completed and open for the summer."
Locals are already snapping up the shelf fish delicacies from the West Coast of Ireland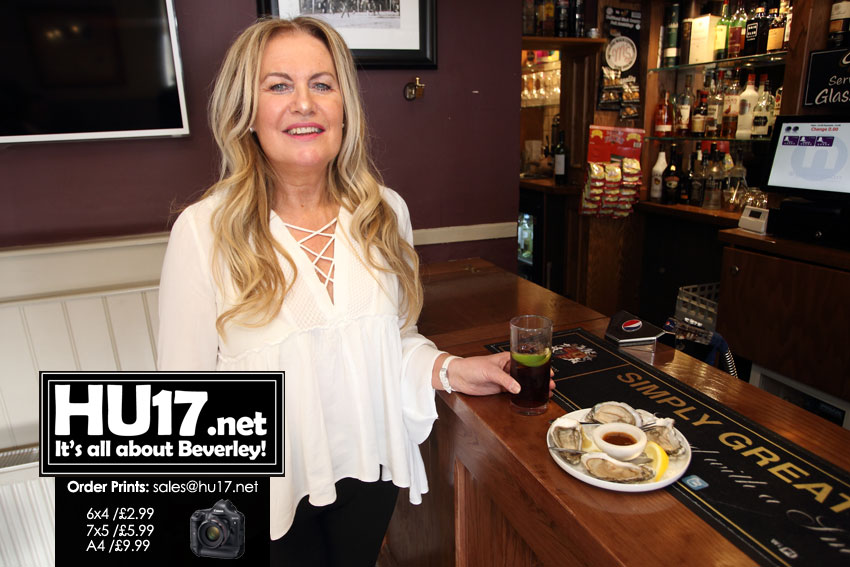 A typical serving of Osyetsr you can now enjoy at The Royal Standard