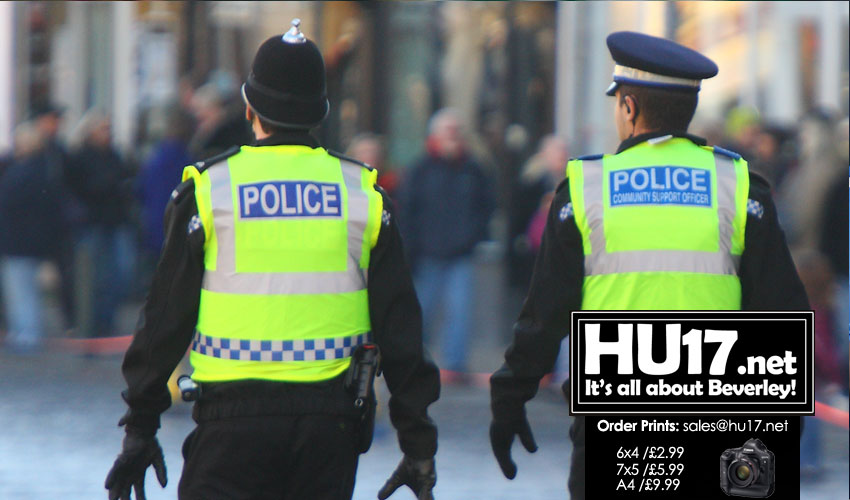 Local policing is coming under increasing pressure as a result of a lack of funding.
While in Humberside the number of officers has gone up, those numbers are only on par as things were in 2010.
Humberside Police like forces across the nation is facing increasing financial pressures. Chancellor Philip Hammond has rejected calls for knife crime fund. In an interview, he said police should make use of the resources they have.
In Beverley people are unhappy with the level of policing provided. Petty crime and anti-social behaviour are on the increase.
MP Paints Rosy Picture Of Local Policing
MP Graham Stuart recently met Chief Inspector Butler of Humberside Police. As a result of that meeting he said;
"I think it is fair to say that we were impressed with Chief Inspector Butler's clear commitment to see police officer numbers rise, crime figures come down, and a closer working relationship between the police and ERYC. I look forward to working with him to make sure my constituents receive the excellent police service they deserve."
While this all sounds good, the reality is a completely different picture. Since coming to power the Conservatives have slashed the budgets of local authorities.
This has led to a reduction in services provided in the community. Local police say is a contributing factor to the rise in petty crime.
Furthermore, while the Conservative-led government say they are providing funding, in real terms it is just a drop in the ocean. Often lost due to inflation.
Humberside Police are therefore having to turn to residents to help bridge the gap. They are doing this by essentially doubling the precept on council tax.
To Help Fund Local Policing Residents Are Taxed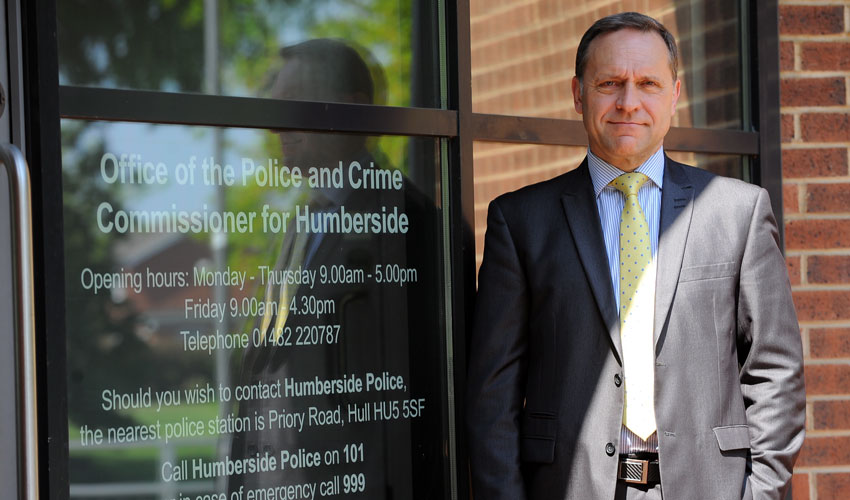 Police and Crime Commissioner Keith Hunter says;
"I want to see improved funding for policing from Central Government and believe that is the only fair way to fund policing. I am, however, elected to make the right decisions that will improve policing locally and must live with the decisions taken by this Government.
"The increase will provide an additional £3.2m allowing a consolidation of the advances made recently with an eased requirement to make savings from reducing staffing levels in coming years."
"That reduced savings requirement will allow the re-established neighbourhood policing function of the force to continue to develop its offer to all our communities."
"I regret I am in the position where the only option to provide a police force capable of meeting the needs and desires of our communities and protecting the vulnerable is through an increase in local taxation but that is a situation created by the government."
Mr Stuart says he looks forward to working with the police. However, it seems his administration is asking them to do their job with one hand tied behind their back.
Knife crime is a key issue at the moment. Young people killing one another on our streets is not something anyone wants to see.
While this problem is also being pushed towards the police to sort, they have another more realistic idea on the topic. They say that these issues are closely linked to the reduction in third sector support.
Third sector support includes things like Youth support, charities and people who support their communities.
Local Policing Not The Only Thing Hit Hard By Government Cuts
Figures show that in the UK due to austerity almost 60pc of youth provision has been cut. With no services reaching out to young people is it any wonder so many are choosing the wrong path.
As a result of this, the police are left to pick up the slack. So as soon as things go wrong they are the ones who are blamed. You only have to look at what the Chancellor said today to realise this.
Most people are becoming sick and tired of the excuses we are being given when it comes to policing. But the truth of the matter is this.
In Humberside, we are asking an underfunded, under-resourced force to pick up the slack. Not only are they tackling crime they are filling the gaps created by the government's unwillingness to spend.