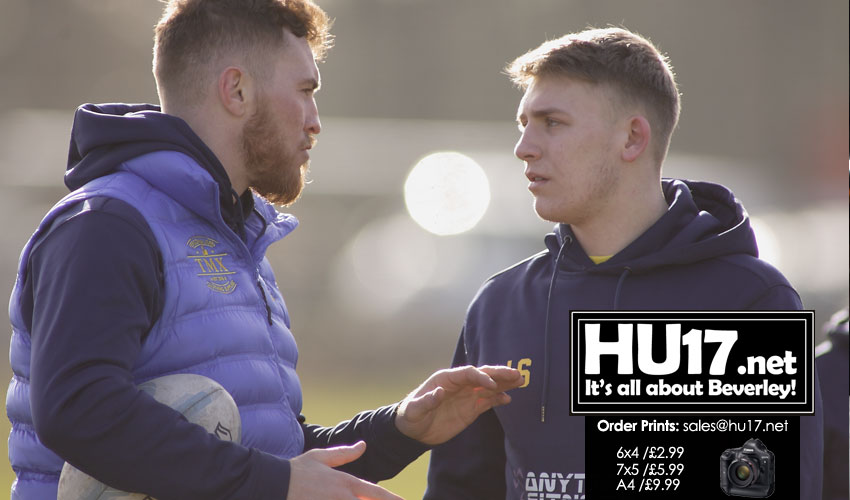 Beverley ARLC has been in full training for the past month. The first game of the season at York Acorn in the first round of the Challenge Cup on the weekend of the 26 and 27 January is drawing closer.
The club also expects to confirm a couple of friendlies in the month of February.
Head coach Scott Taylor and assistant Tony Spence are pleased with the early attitude and commitment shown in training and could have something of a selection poser when naming their 17 for the first game.
Beverley has had heartening news about a trio of players. Ryan Watkin will be stationed closer to home in his Army career and expects to be available for the full season.
Bobby Downs, who it was originally thought would be returning to Hull FC playing mainly reserve grade will now be available when not committed to Hull FC.
Meanwhile, Lewis Straw is looking sharp in training having fully recovered from that broken ankle halfway through last season.
The half-back was scoring tries for fun alongside his fellow half-back Lewis Poskitt in the early part of last season. He is keen to carry on where he left off.
Finally, the club should have news regarding what competition their Academy team play during 2019.
The Hull & District League will hold a meeting on 16 January and should have some news on their plans to run a league operating from March to September.
The club hope more localised games may help with player availability. Last season in the Yorkshire Mens League Alliance League 2 all the other sides were West Yorkshire based.
Reported by Nick Robinson