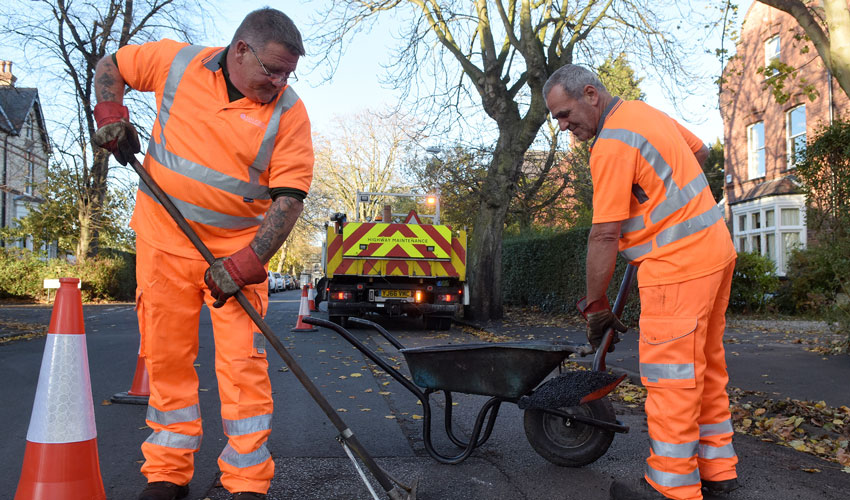 East Riding of Yorkshire Council says they have filled in twice as many potholes in the region's roads when compared to 2014.
In all the council say that in the first 10 months of 2018 they have filled in 34,998 potholes. Many of the those repaired they say were caused by the Beast from the East.
In a statement released they said;
"This has been a particularly bad year for potholes, as drivers will know. Our highways maintenance team has been working non-stop to get them filled while carrying on improving our roads."
"We aim to repair potholes as soon as they are reported to us. However, because of the sheer size of the East Riding and limited resources, we can't always repair them straight away."
The council also say that a huge amount of the work is carried on the 2,000 miles of road to prevent a pothole from forming.
East Riding of Yorkshire Council says that they have invested £2.15m on its annual surface dressing programme. These improvements were carried out at 170 sites across the area.
They added;
"Although the team carries out regular inspections and repairs, we still need residents to report potholes to us. This is because our staff can't be everywhere."
"Last year residents reported 3,700 potholes to us. This is only a fraction of the thousands we repaired, so please keep reporting them to us."
Richard Hayes, owner of Beverley Motor Works sees firsthand the damage caused by potholes to cars. He says that some of his clients make a claim against the council for the cost of repairs.
If Your Car Is Damaged By Potholes It Is Possible To Put A Claim In
Speaking about the impact of potholes he said;
"It is quite common for us to have cars in our workshop that have been damaged as a result of poor road conditions."
"Some of our customers have made claims against the council for the damage to their cars caused by hitting a pothole."
"Common damage we see as a result of hitting potholes and parts we have to replace include suspension coil springs and fractured alloy wheels."
"It's worth noting both of these are MOT failures so need to be addressed."
"As a garage, we would like to urge drivers to be cautious. If they hit a pothole they may not be able to see any damage, it is always best to get the car checked."
The AA suggests people take photos, report the pothole, keep quotes and invoices for work if they damage their car. They say it is then possible to put in a claim against the council for the cost of their repairs.