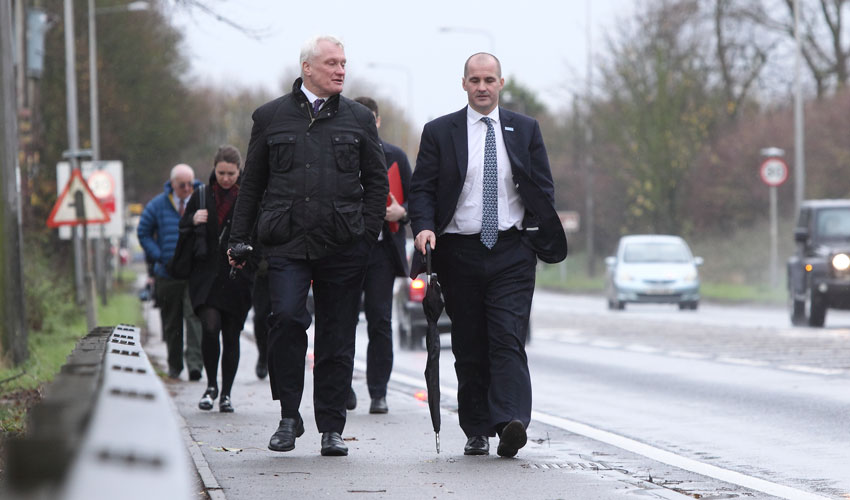 MP Graham Stuart says that Government is absolutely right to be spending money in Beverley to improve a dangerous junction.
His comments come after Minister Jake Berry visited the Jock's Lodge junction which secured £40 million for redevelopment.
Plans will see a remodelled roundabout, new pedestrian and cyclist road crossing. While there will also be an extension of the busy dual carriageway. The total cost of the project is £50 Million.
Graham said;
"It is absolutely right that the Government is spending this large sum of money to benefit our area."
"I was happy to show the redevelopment plans for Jock's Lodge to my colleague Minister Berry."
"The works are due to be completed by 2022. It will help reduce traffic pressures in Beverley whilst also making the junctions safer for its users."
"For far too long Jock's Lodge has been a hotspot for traffic jams and accidents. I entirely appreciate that whilst the works are being carried out they will no doubt cause disruption."
Graham praised local officials for securing the funding from the government to carry out the project.
Local Government Minister, Jake Berry MP commented said it was great to see the plans first hand. He also schemes like this demonstrate the government's commitment to local growth.
Government Spending Welcomed By MP and Minister
Minister Berry also feels that the project will not only benefit people who live in the town. He also feels that once complete the project will improve those who visit Beverley.
Jock's Lodge has long been a problem that many residents say was made worse when traffic lights were introduced. Those who use the junction have described the lights as confusing which have led to a number of accidents.
During peak times traffic is frequently backed up in all directions, a problem that was made worse with the Minster Way bypass.
Local councillors say the congestion caused is frustrating for those trying to get to work or doing the school run. They say when the project is complete congestion will be significantly reduced.