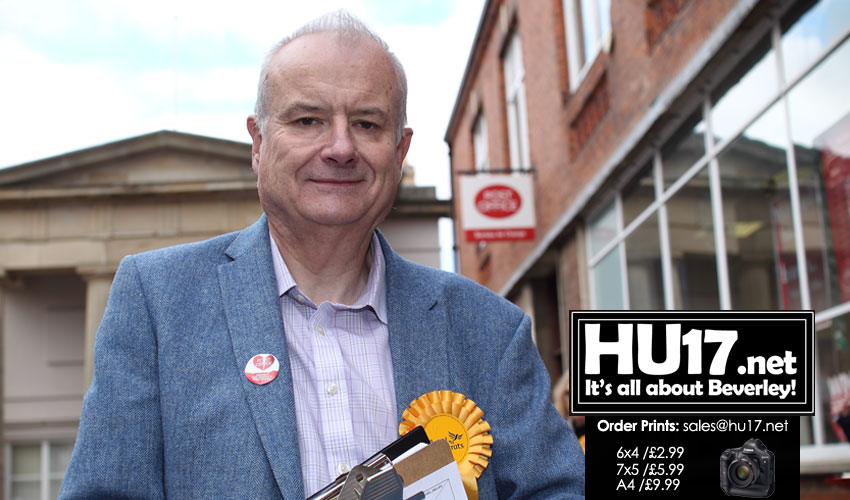 Beverley's Crown Post Office has won the support of East Riding of Yorkshire Council which bosses want to relocate.
Post office bosses have earmarked the Crown Post Office in the centre of Beverley for closure. They want to relocate the service to the nearby WH Smith store.
Support for Post Office has come from all sides of the political spectrum. However, its fate will be decided following a six-week public consultation.
Cllr Denis Healy was one of the councillors to speak up at County Hall. He said losing this post is something that the public simply do not want.
He also pointed out his concerns over a state-owned asset be franchised off to the ailing high street retailer. While he added that having spoken to bosses based in Beverley they have confirmed the Post Office is profitable.
Beverley is one of a number of post offices across the country that faces closure. In an attempt to reverse the decision petitions have been started by all the political groups.
Local Labour Party Members are planning more direct action in the coming weeks to help highlight the issue while keeping the topic in the public eye.
MP Graham Stuart has also got behind the community to save the Crown Post Office. He is urging residents to join the battle. He has also said he will personally write to the boss of the service.
Closure of Crown Post Office Will Not Impact Government Service Requirements
Under current regulations outlined by the government, the Post Office has no obligation to keep their Registry Square branch open. They simply need to ensure every address is within six miles of a postal service provider.
This means that should the Post Office move to WH Smith, the service will still meet all the criteria needed to comply with guidelines.
Falling profits, change in consumer trends and how we access services are all being blamed for the proposed closures of Post Office Branches.
Over recent years the Post Office has seen a decline in value-added services offered. Road Tax and also some of the banking services have all undergone great changes with the emergence of the internet.
Bosses at the Post Office say that a final decision on its future will be made in the first quarter of 2019.