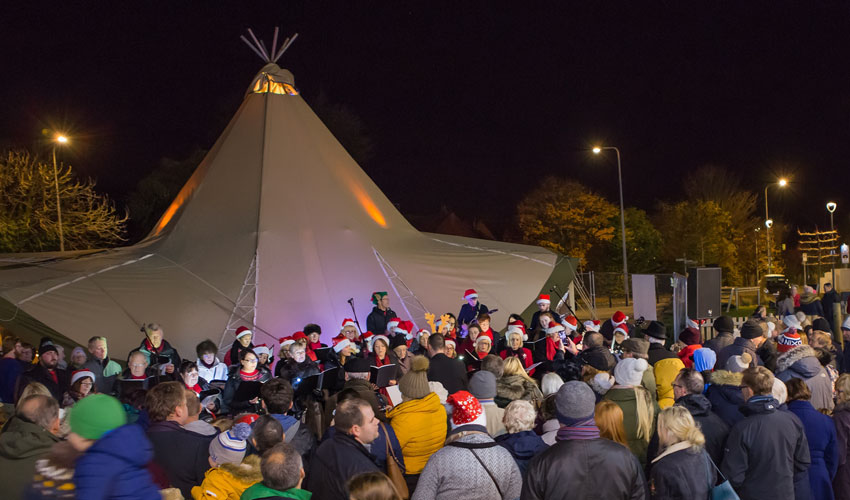 Flemingate Center Christmas Lights Switch On will trigger the start of the festive period in the town.
Following the news that the Light Switch on event in the town centre was axed, the event on Friday will be the only one in the town.
Proceedings at Flemingate will get underway at 5PM with organisers saying it will be a family friendly event.
Centre Manager Graham Tait said it will be hard to predict the number of people who will attend. He said that this is due to this being the only event in the town.
He said;
"With Beverley Town Centre opting out of a formal switch on this year it's slightly more difficult to gauge numbers. But we're hoping the event will be a huge success."
"Bartipi is up and looking great. While the weather looks to be fair to middling, we are confident that we can probably cope with light rain."
Retailers will also be staying open late during the Flemingate Center Christmas lights switch on. While there will also be a chance for people to meet Santa at the event.
Flemingate Center Christmas Lights Switch On Times and Road Closures
In the interests of safety, Armstrong Way will be closed to vehicles from 6.15PM to 7.45PM. Anyone driving to the event can park in the Multi-Story Car Park at the Centre.
To help the event go with a bang there will also be a fireworks display. While additional entertainment will be provided by Remarkable Rock Choir.
Jo Bridgeman, Flemingate Marketing and Events Manager, said:
"Last year's Christmas lights switch on was incredibly popular with thousands turning out to enjoy the event and fireworks."
"This year's event will be bigger and better with more lights, more fireworks and a special guest to flick the switch."
Management at the centre says they also have more surprises lined up for the event adding they are very excited about it!
17:00 – 18:00 Outside broadcast Beverley FM
17:30 – 18:00 Beverley Panto promotion – Talegate Theatre
18:00 – 18:30 Remarkable Rock Choir on stage
18:30 – 19:00 The Greatest Show Tribute on the Stage
19:00 – 19:15 Light switch on build up
19:15 – Flemingate's light switch on
19:15 – 19:30 Firework display
19:30 – 19:50 TF Production final performance