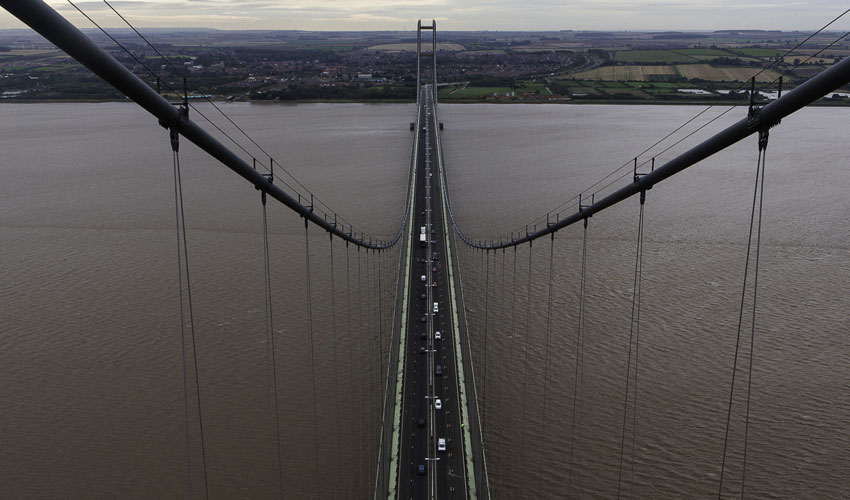 The Humber Bridge could be the first musical rod thrill ride in the UK. While rides to the top of the bridge could become a tourist attraction.
Architects Ian Ritchie plan shows how the Humber Bridge could become a landscape of extraordinary experiences and activities for tourists.
Wider developments are also considered in the master plan. These could take in the Country Park and Hessle and Barton foreshores.
Divided into four stage the plan presented will cost £30m with the project expected to last ten years.
The scheme, which has been inspired by the Humber Bridge's engineering and topography. It is forecast to generate up to £29m for the local economy during the development period. While forecasts predict a £4.2m return annually thereafter.
Those behind the project say it will be completely self-funded from the start and not funded by toll fees. Ongoing work will be paid for by revenue generated by the attraction itself.
Councillor David Watson, Chair of the Humber Bridge Board, welcomed the plan. He says it outlined a fantastic visitor experience that reflected the industrial, artistic and cultural heritage of the region.
He added that as well as providing rides for thrill seekers, the plan includes important educational aspects to increase local participation.
Ideas To Make Humber Bridge Projects Need To Be Sustainable
Cllr Watson said;
"Ian Ritchie Architects have put together a tremendous plan. It has huge, positive implications for tourism, local residents and the region as a whole."
"It is an incredibly impressive plan which has got the full backing of the Humber Bridge Board."
Councillor Watson added that although the plan contained many ideas, only those that were able to pay for themselves would be taken forward.
"We are determined that the attraction will be self-funding and profitable from the start," he said.
"Therefore, any part of it that does not meet this test will either not be developed or will be discounted. That said, the ideas are so strong we imagine the vast majority, if not all of the plan, will come to fruition."