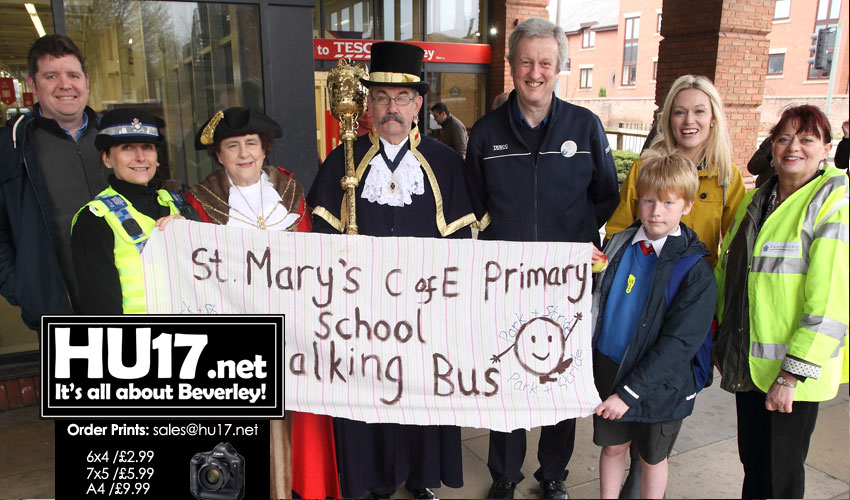 St. Mary's CE Primary School in Beverley held their annual Walking School Bus that saw pupils and supporters of the event walk to school.
Meeting that the at the Tesco store in Beverley, pupils were joined by the Mayor of Beverley, Cllr Ann Willis, a local PSCO Officer from Humberside Polices, Parents and pets.
Each month the school participate in a road safety incentive, the Walking School Bus was the event for April with the month being Park and Stride'.
The event was backed by Tesco who provided everyone with fruit ahead of the walk.
Pupils were encouraged to pick up a Spotters Bus Ticket and find the things on the route to make the walk fun and healthy.