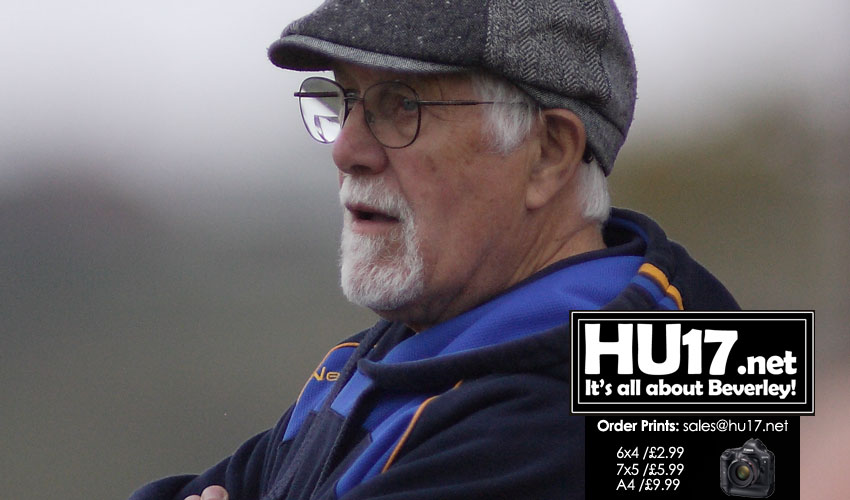 This was a tough day at the office for the blue and golds. Due to a number of absences they went into this final pre-season friendly with a depleted line up.
Regular half-back pairing Lewis Straw and Lewis Poskitt were missing as were Jack Howdle, Chris Johnson, Peter Starling, Josh Poskitt, Billy Riby, Steve Connolly and Ben Bardle. Bradley Kirkby had to pull out shortly before kick off as a precautionary measure not wishing to aggravate a pulled hamstring.
However those that wore the shirt can still be proud of their efforts. The visitors built up a 26-0 first half lead dominating possession and territory. The home side did manage to create some chances.
In the 20th minute Bobby Howdle's incisive break up the middle from deep saw his inside pass go to ground with the line beckoning. Three minutes before the break an Alex Starling break fed the supporting Lewis Campion who in turn fed Jack Humphries. The wet conditions played their part again with Humphrie's pass to a supporting player went to ground.
The visitors continued the second half in similar fashion registering a further 22 points. Beverley managed a deserved consolation second half try.
A long break from deep by Alex Starling saw Lewis Campion backing up well to score wide out.
Despite the heavy defeat, Humphries, Howdle and Starling all gave good accounts of themselves against a side that that has clearly played together for a number of years at a higher level than Beverley.
Director of Rugby Pat Howdle commented;
"We will move on from this one, there is no point in dwelling on it. We will dust ourselves off and prepare for next week which is a very big day for the club indeed."
Final Score : Beverley ARLFC 4 Skirlaugh 50 | Reported by Nick Robinson.