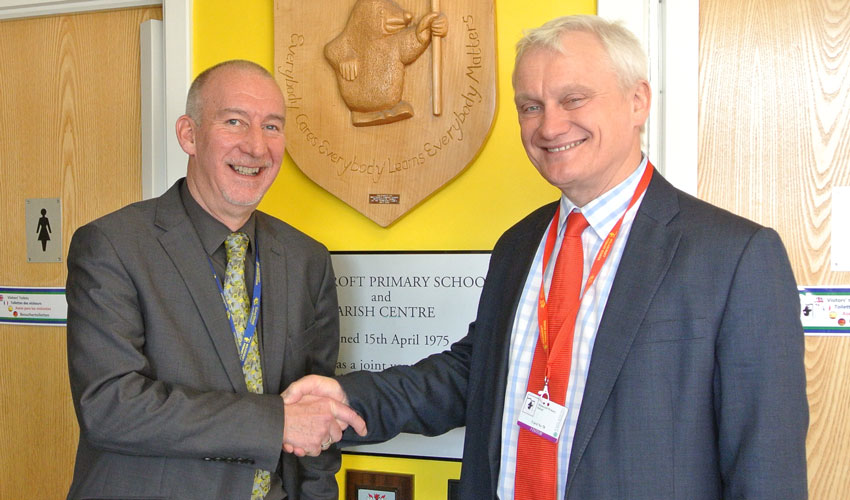 Local MP, Graham Stuart, says a funding boost for Molescroft Primary School will build upon the real progress being made by schools in Beverley and Holderness.
The outstanding school has received cash from the Government's Strategic School Improvement Fund (SSIF) to develop better maths teaching in other surrounding schools.
Graham visited the school and met with staff members and pupils to congratulate them on their success as a National Teaching School with a mastery in maths.
The SSIF grant means that Molescroft Primary can provide training and support to teachers in up to 15 local schools, helping to raise standards in this core subject.
Graham said:
"I was delighted to visit Molescroft Primary School and congratulate them on winning this major funding to improve teaching standards in maths around the East Riding."
"It is a fantastic school, with hard-working staff and bright pupils, and I am backing them to pass on this expertise to others."
"To be recognised as an outstanding National Teaching School, and given such a substantial cash boost, is a real testament to Molescroft Primary."
"I am confident that the introduction of the new National Funding Formula later this year will give even more support to our student and teachers. Our area has often been left behind, so I'm pleased to see the Government recognising the need for change."
Graham has been a strong supporter of fairer funding for schools across the East Riding, having founded the national Fair School Funding Campaign and is constantly lobbying Government to make sure that school children in places like Beverley and Holderness are not left behind.
This work was a major reason behind the Department for Education's decision to introduce the National Funding Formula, which will be locally rolled out later in 2018, and promises a cash boost per-pupil for every school in Beverley and Holderness.