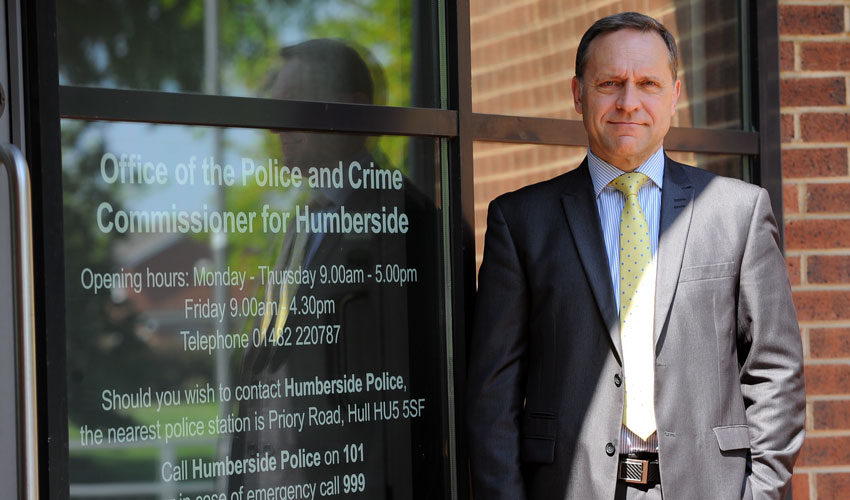 Police and Crime Commissioner Keith Hunter says he is pleased after his proposals of a 6.4pc increase on council tax were approved by Humberside Police and Crime Panel.
Humberside Police and Crime Panel voted unanimously in favour of an increase that will see Band D properties needing to find an additional 23p power week from their household budget.
Commenting on the decision Keith Hunter said:
"I am pleased the panel have supported the proposal but fully understand the reluctance of some panel members to increase the taxes of local people."
"I feel the same way myself, but the reality is we have been put in this position by the Government and every community I speak to says they want more police officers."
"Therefore, this was the only way it could be delivered, so I'm not happy at increasing taxes but I'm content that I will be doing what communities want me to do."
The Humberside Police and Crime Panel is composed of a group of cross-party Councillors from Hull, the East Riding of Yorkshire, North and North East Lincolnshire, plus independent members.
This increase comes at time when home owners in the region are facing added financial strains following the news that East Riding of Yorkshire Council will also be hiking the up their council tax.
The panel voted who agreed with the 6.4pc increase have asked for an update from the
Commissioner after 6 months to measure progress.
Police forces across the UK are coming under increasing pressure as their budgets are slashed while the crime rate continues to grow as criminals take advantage of the lack of policing.
Government officials insist that Police Budgets have been protected though figures show that since the Conservatives gained power in 2010 the number of police officers has declined by more than 20,000.