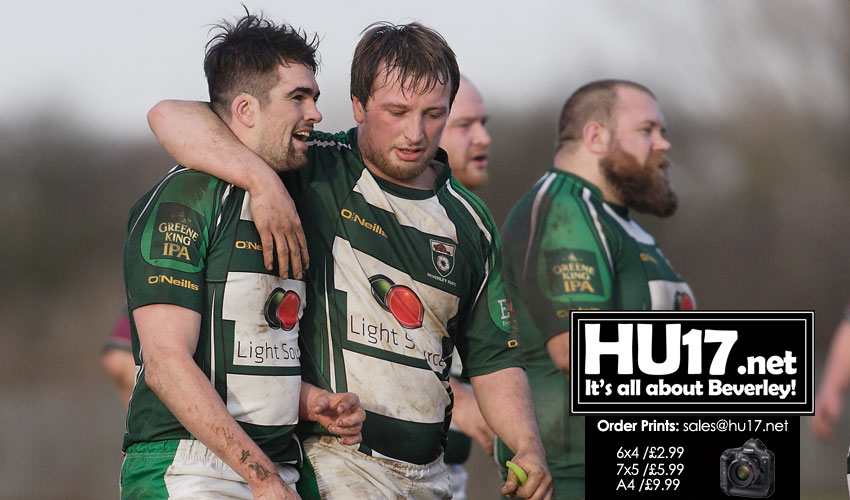 Beverley RUFC remain second in the table after they beat Moortown 48-22 at Beaver in a performance gaffer Will Turnbull described as outstanding.
Turnbull had called for his ahead of the game to be ready for what he felt would be a Titanic Battle and the response he got was just what the manager wanted.
Not only did Beverley win, they scored enough tries to pick up a bonus point, which going into the final run in could prove vital in the race for promotion.
Speaking after the match a delighted Turnbull praised his side, he said;
"The boys were outstanding. We started the game at lightning-quick intensity, playing multiple phases and picking gaps in the defence almost at will."
"I do not feel the score line shows the true reflection of the game. Moortown were a decent outfit and played well into the game."
"We needed to shore up one or two things, but we'll recognise that from this game."
Turnbull paid tribute to his forwards for their efforts, he said;
"The standout performances for me were all the boys up front. Their set piece was fantastic and allowed us to play. Will Harrison was again sharp and abrasive and bagged himself a hat trick."
Victory means the Beavers stay second in the Yorkshire Division One with 62 points. The win also means their formidable home form is maintained keeping them in the hunt for promotion.
With some of the big guns still to come to Beaver Park, the season is sure to have a few more twists and turns though on their current form, no side will fancy taking on Beverley on their home patch.
Next Saturday Beverley will hit the road as they face Keighley, who Beverley thumped earlier in the season, something they will be looking to repeat and continue their hunt for promotion.
Final Score : Bevelrey RUFC 48 Moortown 22