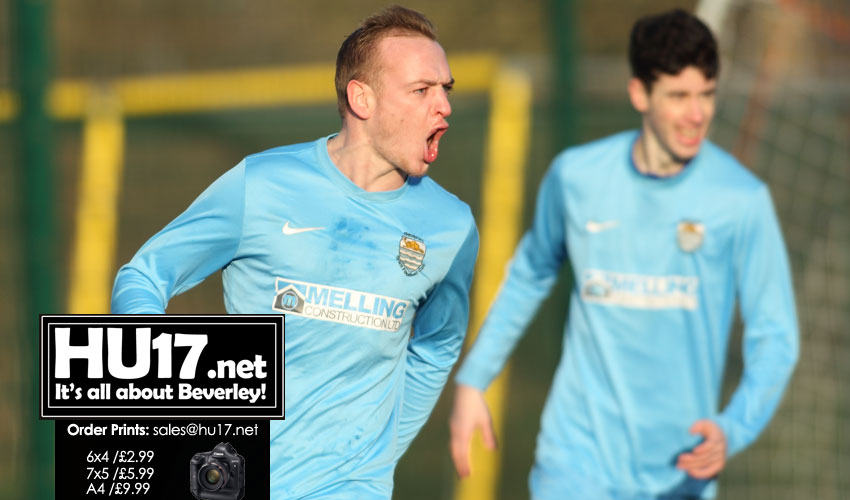 Beverley Town Football Club got 2018 off to the perfect start as they beat Sculcoates Amateurs 7-1 in the Humber Premier League to move fourth in the table.
Ahead of the game Town boss Rich Jagger said his side needed to hit the ground running after the winter break, something they done in some style.
Bad weather saw the match switched to a new venue and it was Town who showed their class as they put seven goals past one of the strongest sides in the league.
It was a dream result for Beverley Town who have struggled in recent years to get a result against Scullies. Storming into five goal lead the home side did pull one back before town finished the demolition job adding a further two goals.
Town went into the game with five first team regulars missing though Jagger said this was 'not a problem' given the strength and depth in his squad.
Speaking after the match, a delighted Jagger said;
"It keeps our unbeaten run going, now seven games and moves us up to fourth in the Humber Premier League table. This result I feel also sends a statement of intent to rest of league that we mean business."
"For me the difference between the sides was the work rate and general effort. Our quality shone through while our fitness and desire was first class."
"Moral in the dressing room is absolutely sky high, we are full of confidence going into next week's big game."
Scorer's for Beverley is this blistering performance were Matty Littlefield, Aldo Hysenaj (2) , Niall Ringrose, Craig Muirhead (2) and Leon Dawson while Stuart Oliver was named Man of the Match.
Town return to action next weekend when they host second placed Reckitts AFC. A repeat of this performance would see them close gape further, possible putting them back in with a chance of winning the championship.
Final Score: Sculcoates Amateurs 1 Beverley Town Football Club 1