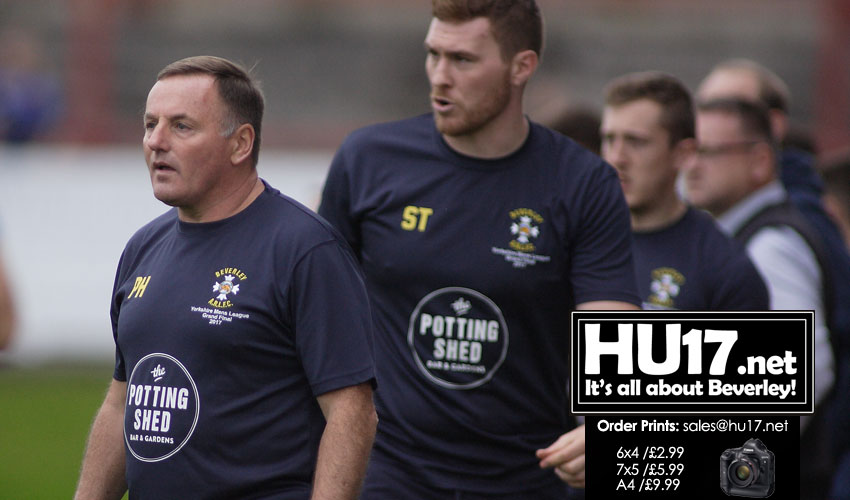 Beverley ARLC will get their Ladbrokes Challenge Cup campaign underway with a trip to West Yorkshire after they were drawn away to Shaw Cross Sharks.
The blue and golds, who will go into the match as under dogs against a side that play at a much high standard than Beverley two leagues above them.
While it is a big ask for Beverley, in their first appearance in rugby leagues most prestigious contest for some years, there is no question the blue & golds will be looking to cause an upset.
Following the news that the blue and golds will be stepping up a league and playing in the National Conference League, 2018 promises to be a big year for the club.
Director of Rugby at Beverley ARLC, Pat Howdle, has stressed that the club are striving to go forward and that the arrival of Scott Taylor has helped elevate the club to another level.
Taylor, who manages Beverley, also plays professionally for the current holders of the Challenge Cup, Hull FC. He now has just a matter of weeks to get his squad ready for this difficult first round tie.
Howdle firmly believes that the club's development is also good for the town's profile, commenting on their inclusion in the Ladbrokes Challenge Cup he told HU17.net;
"It is not just good news for the club it is massive for the Town of Beverley. Our inclusion in the NCL and the Challenge Cup will put the town firmly in the spotlight as the governing bodies of the sport look to show how the game is developing."
In a draw that contained 48 sides from around the British Isles, one notable tie will be the visit of Irish outfit Longhorns from County Mead who will visit West Hull.
Matches in the first round of the Ladbrokes Challenge Cup will take place on the weekend of 27 and 28 January.
Ladbrokes Challenge Cup First Round Draw
Leigh Miners Rangers v Myton Warriors
Underbank Rangers v Batley Boys
Kells v British Police
Wallsend Eagles v Pilkington Recs
Rochdale Mayfield v Crosfields
Lock Lane v Hindley
Hunslet Club Parkside v Valley Cougars
London Chargers v Hammersmith Hills Hoists
Royal Air Force v Drighlington
Oulton Raiders v Siddal
Millom v Strathmore Silverbacks
Loughborough University v Bradford Dudley Hill
University of Hull v Hensingham
Orrell St James v Northampton Demons
Royal Navy v Normanton Knights
York Acorn v Askam
Saddleworth Rangers v Thatto Heath Crusaders
Shaw Cross Sharks v Beverley
West Hull v Longhorns RL
East Leeds v Thornhill Trojans
Hunslet Warriors v Wath Brow Hornets
Featherstone Lions v Skirlaugh
British Army v Milford Marlins
Distington v Queens