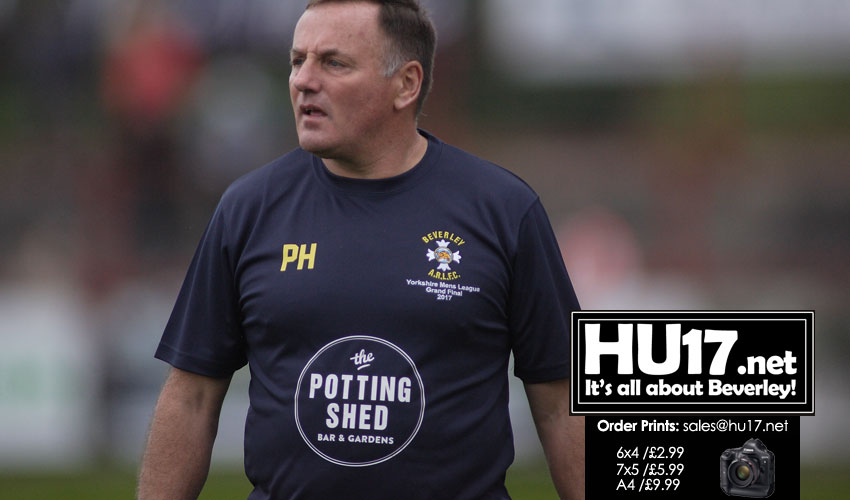 Director of Rugby at Beverley ARLC Pat Howdle says the club are delighted their application to play in the Nation Conference League has been accepted.
News that the Blue & Golds will step up was further boosted with confirmation the club will also take part in the Challenge Cup, entering the competition at the first round stage.
Speaking to HU17.net, Mr. Howdle said;
"As a club this is something we have been striving towards for the past four years since myself and Duncan O'Conner came to the club."
"In that time we have progressed from the second division of the Hull & District League, to the Yorkshire League earring promotion and reaching one grand final."
"Bringing in Scott Taylor has helped elevate the club to another level and we have been working harder on raising funds through events sportsman dinner and sponsorship deals."
"As part of our application we were assessed on four key areas, these were discipline, finances, our pitch and having a club house."
"We are pleased to confirm we have secured a two year deal with Beverley Leisure Centre and the Potting Shed have agreed a five deal with us to act as our club house on match days."
Commenting on the support the club has received off the field, Mr. Howdle said;
"We really want to thank the ongoing support sponsors have shown us. The Potting Shed, Acklams Coaches, Walker of Well Lane and Sam Holmes Installation & Mechanical Maintenance Services have all helped us achieve this goal."
Darren Bayley, GM The Potting Shed Bar & Gardens said;
"We're over the moon to hear that Beverley will be competing in the National League. I know Pat and the guys have put tireless amount of effort into securing them a place next season and to hear that's all come off is amazing."
"We look forward to being their main sponsor for the forthcoming season and the thought of a challenge cup game being played in Beverley, so close to the Potting Shed is mouth-watering to say the least."
The Blue & Golds also had to demonstrate their committed to developing Rugby League in the community with the RFL being impressed with youth section of the club, The Beverley Braves.
Mr. Howdle concluded by saying while it's been 20 years since the club played at such a high level they have got to where they the core of the players remains the same.
He added;
"It is not just good news for the club it is massive for the Town of Beverley. Our inclusion in the league and the Challenge Cup will put the town firmly in the spotlight as the governing bodies look to show how the game is developing."