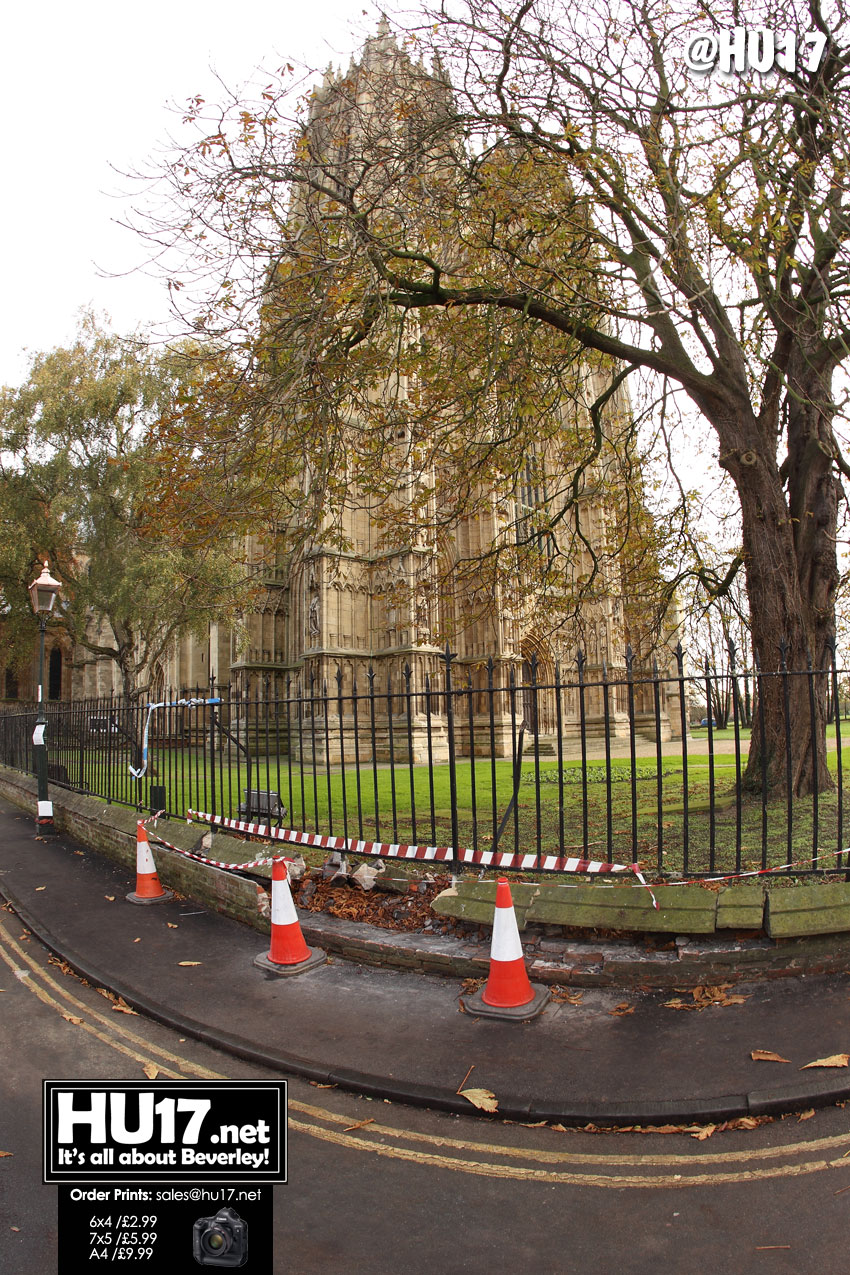 A wall that surrounds Beverley Minster that has stood the test of time has been damaged following a police pursuit.
The incident which took place last month has left the Victorian wall needed repairs that are likely to cost thousands of pounds.
Wardens and those linked with Beverley Minster are upset caused by the drivers of vehicle that failed to stop for police.
Built in 1905 the wall has survived two world wars, will not remain in its current state until work can begin to repair it in spring.
Staff at Beverley Minster say they need to wait for warmer weather as the materials that need to be used for heritage purposes will not set through the winter.
Humberside Police explained more about the incident that has left Beverley's biggest attraction damaged, they said;
"We were in pursuit of a silver Peugeot 206 It was on 21 October as it failed to stop for officers who suspected the driver to not have insurance."
"The pursuit came through Woodmansey, along the bypass toward Lincoln Way and into Beverley at which point the pursuit was pulled back to avoid a danger to members of the public."
"The car crashed outside the Minster causing damage to the wall."
"Three men fled the scene and the car was recovered. The driver of the car will be reported for road traffic offences."
The bill to repair the damaged will be picked up by local tax payers as the wall is the responsibility of the local authority, East Riding of Yorkshire Council.
While those at Beverley Minster are pleased no one was hurt or even killed they are clearly upset at the damaged caused by the actions of these men.
Since the incident a picture has been posted on the fence that shows the old wall, which was much taller, being removed and replaced with small wall and railings.
They hope work to repair the damage will begin in the Spring of next year.