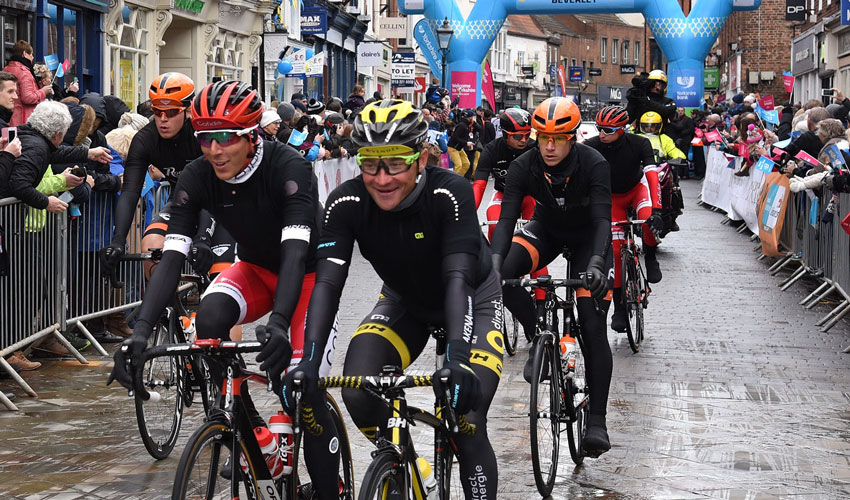 East Riding of Yorkshire Council has welcomed the news that Beverley has been chosen as a start or finish town for next year's Tour de Yorkshire.
The inaugural race passed through Beverley in 2015. It then played a more prominent role in 2016, when it hosted the race start.
As part of its three-year partnership with Welcome to Yorkshire, East Riding of Yorkshire Council has secured a guaranteed stage start or finish in the East Riding and is pleased to once again be part of the race which is becoming one of the most eagerly-anticipated on the cycling calendar.
Councillor Stephen Parnaby OBE, leader of East Riding of Yorkshire Council, said: "The council has been a proud partner of the Tour de Yorkshire since its inception and welcomes today's announcement that Beverley will once again be a stage start or finish location.
"The Tour de Yorkshire has been a real success story, with this year's race seeing a record crowd of 2.2 million people line the route and around £64 million generated for the county's economy.
"With the 2018 race being extended to four days, the council is hopeful that it will take in more locations and that even more people will be able to see the event in the East Riding."
The full route will be unveiled at a high-profile press conference on Tuesday, 5 December.
The race will run from Thursday, 3 to Sunday, 6 May 2018.